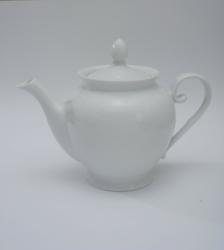 Our porcelain is such good quality at an extremely competitive price. You only have to look at and feel the product to know that you have quality in your hands
(PRWEB UK) 31 July 2012
General Consultancy Services Ltd announce that they have just launched their online eCommerce website targeted at the sale and delivery of quality tableware crockery at extremely competitive prices.
The website, located at http://www.tablewarecrockery.co.uk, features exquisite porcelain crockery in plain white as well as an Elegance Gold range. They also provide a unique range of handmade stainless steel cutlery that is difficult to find anywhere else in the UK.
Both the crockery and cutlery are made to a very high standard and their porcelain range is already sold within the UK and Europe to high end department stores.
Royal Fernwood Porcelain, the supplier from Sri Lanka, is a recognized manufacturer of quality porcelain for over 30 years . Dominic Motha said in a statement, "Our porcelain is such good quality at an extremely competitive price. You only have to look at and feel the product to know that you have quality in your hands."
The cutlery is hand made (Stainless Steel 18/8) by one of the reputable manufacturers in Sri Lanka although a full set of stock is held in the UK.
Their TablewareCrockery.co.uk website retails direct to public but trade enquiries are also welcome.
For more information about General consultancy Services Ltd and Tableware Crockery please contact Dominic Motha on 0845 835 0641.