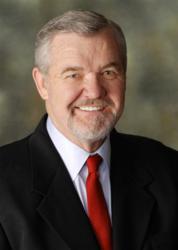 Teichert Precast and Jensen Precast have both built a great reputation for impeccable customer service so acquiring their precast assets was an easy decision.
Sparks, NV (PRWEB) April 13, 2012
For many years Teichert Precast Concrete Products and Jensen Precast have provided precast concrete infrastructure products to many of the same customers in Central and Northern California including AT&T; Frontier Communications; Merced Irrigation District (MEID); Modesto Irrigation District (MID); Pacific Gas & Electric (PG&E); Turlock Irrigation District (TID); and Caltrans.
"Teichert has been in the precast concrete business in Northern California for 70 years," said Don Jensen, Founder and Chief Executive Officer of Jensen Precast. "They've built a great reputation of providing excellent customer service and quality products. That's the same way we've built Jensen Precast since 1968, so agreeing to acquire their precast assets when they decided to sell was an easy decision on our part."
While the sale of Teichert Precast's assets to Jensen Precast, headquartered in Sparks, Nevada, does not impact Teichert's construction and other construction materials businesses, it also assures that their precast concrete customers will continue to receive the finest quality products and the utmost in customer care.
"We feel this arrangement with Teichert Precast will be of great benefit to both companies," said Tony Shanks, President of Jensen Precast. "We're happy that we can step in to continue to serve Teichert's current customers with expanded product lines such as handholes and meter boxes; onsite wastewater treatment; prepackaged pump and lift stations; stormwater treatment; rainwater harvesting; retaining walls; LockLid™ Utility Enclosure Security Lids; and box culvert to name a few."
"We're extremely pleased that most of Teichert Precasts sales and administrative employees will be joining Jensen including Dave Bargsten, Precast Division Manager and Garrett Flores, Teichert Precast's Sales Manager," added Eric Jensen, Chief Marketing Officer for Jensen Precast. "They bring with them a great deal of experience along with solid foundations of impeccable customer service."
About Teichert – Founded in 1887, Teichert is a privately held business. Its two main operating companies are Teichert Construction and Teichert Materials. These companies provide construction services and produce building materials, including ready-mix concrete and asphalt. In addition to the operating companies, the Teichert Foundation supports non-profit organizations in the communities in which Teichert operates.
About Jensen Precast – Jensen Precast, founded by Don Jensen in 1968, is one of the largest independently owned precast concrete manufacturing companies in the United States. With corporate headquarters in Sparks, NV, Jensen Precast has production facilities throughout Nevada, Arizona, California and Hawaii.
Jensen Precast designs and manufactures standard and custom precast concrete products to meet small to large-scale infrastructure demands. Jensen Precast products are proudly made in the USA and used in highway construction, retaining walls, electric, gas and water utilities, telecommunications, stormwater capture and treatment, rainwater harvesting, on-site wastewater, sewage applications, above ground fuel storage, agriculture, landscaping, and more.
Jensen MetalTech, the metal fabrication division of Jensen Precast, designs, engineers and manufactures steel and aluminum hatch and access covers. This division also manufactures products with their exclusive TraxPlate™ Slip Resistant Surface for areas where slip and fall accidents may occur. The TraxPlate™ Surface, as well as diamond plate, is also offered on their LockLid™ line of security locking lids for utility pull boxes.
For more information contact:
Marcia Neese
Marketing & Communications Manager
Jensen Precast
Dir: 775-352-2709
http://www.jensenprecast.com