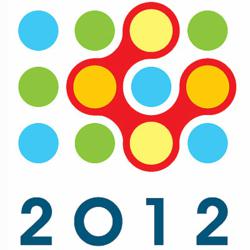 (PRWEB) August 06, 2012
Sertifi, a leading Web contracting and electronic signature provider, announced that the company will exhibit at 2012 TENCon, an insurance conference for professionals who use Applied Systems agency and broker management software, being held on Aug. 20-23 at Gaylord Opryland in Nashville, Tenn.
TENCon was established for agency and brokerage owners, principals, and their teams to share technology innovation and education, industry best practices, and, of course, professional networking. Sertifi is thrilled to join TENCon's long list of industry leaders exhibiting at the ASCnet and Applied Systems event.
Sertifi at TENCon 2012 -
Sertifi will perform live demonstrations of its eSignature product and address how the solution enables insurance professionals to close business faster, enhance signature mobility, track the status of agreements in real time, enhance customer experience, and much more.
Stop by Sertifi's booth #621 to find out how insurance professionals can better share, collaborate, execute agreements with eSignatures, and stay connected during the entire process.
Sertifi will also conduct a raffle drawing of an iPod Nano. To enter the contest, attendees must watch a 30-second demonstration and leave their business card. The winner will be selected on Wednesday, Aug. 22 at 2 p.m. CDT.
Contact Information
To find out more about Sertifi and its esignature solutions, call 1.866.983.8877 or visit their website at http://www.sertifi.com.
About Sertifi -
Based in Chicago, Sertifi provides business tools that speed up the last mile in the sales process enabling sales teams to shorten their sales cycle and increase close rates. Sertifi's business tools allow companies to better collaborate with customers, close and execute agreements with electronic signatures, and track status in real time.
Sertifi provides the industry's leading Web service API, which enables integration into existing systems, or pre-built connectors into leading platforms such as Salesforce and Microsoft Dynamics CRM. Sertifi is trusted by leading companies including CareerBuilder, Microsoft, Pitney Bowes and the U.S. Air Force.