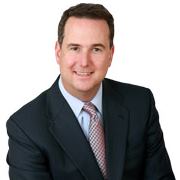 By offering visitors easy to access information, the redesigned CO website gives personal injury victims the knowledge they need to make an informed decision.
Colorado Springs, CO (PRWEB) August 07, 2012
Whether or not a person injured in an accident chooses to pursue legal action is not the goal of an effective website; the goal is to provide a person with the information necessary to help them make important decisions confidently and knowledgeably. With the redesign of the Colorado personal injury website, it will be easier for visitors to find what they're looking for and benefit from the data provided.
The Effects of a Personal Injury Accident
Suffering a personal injury, whether it is caused by a truck crash, auto accident, motorcycle accident, medical malpractice, or a slip and fall accident can have devastating consequences for the victim and their family. The ongoing costs of medical treatment and care plus rehabilitative care may not be completely covered by insurance, and if an individual's injuries prevent him or her from being able to work, then he or she is burdened with additional financial hardships. This, added to the pain and suffering caused by the injury, can adversely impact a person's recovery.
The best option in this situation may be to pursue legal action with a personal injury claim against the at-fault party who caused the injury accident. But how does that work? How does a person even know that they have the right to hold the at-fault party liable? What steps does a person need to take in order to get the compensation he or she needs to preserve financial security while trying to heal?
Helping Site Visitors Find the Answers
A person knowing that they have the legal right to file a Colorado personal injury claim against the negligent party who caused their injury accident is the first step towards a clear road to recovery, which is why it is important to provide a website with accurate and useful information for accident victims and their families. By offering website visitors easy to access information concerning a variety of practice areas, including premises liability, motor vehicle accidents, medical malpractice, and product liability, as well as a convenient way to contact an experienced attorney, the redesigned Colorado personal injury website gives personal injury victims and their families the knowledge they need to make an informed decision about their future health, well-being, and financial security. Pursuing legal action is never easy, but may be the only way to get the compensation a victim deserves.
Knowledge is Power
The new Colorado Springs personal injury website is designed to be a valuable resource for personal injury victims who are wondering what their next step should be. Making an informed decision about a specific legal predicament begins with having a full understanding of the legal rights and options that exist. While finding this information may seem overwhelming, the personal injury site is designed to help make the process go as smoothly as possible.