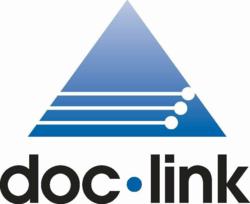 "The product works, and Altec knows what it means to be channel friendly. I look forward to working with them again," says Brian Terrell of BTerrell Group, LLP.
Laguna Hills, CA (PRWEB) March 28, 2012
Altec Products, Inc., a leading provider of integrated document management (IDM) and workflow solutions, was pleased to recognize BTerrell Group, LLP with the 2012 Altec Partner Excellence Award. This award recognizes partners for their leadership, innovative selling and implementation of Sage 300 ERP Document Management by Altec (formerly doc-link™.)
As the Gold Sponsor at the TPAC (Third Party Advantage) Conference last week in Richmond, BC, Altec presented the award to Brian Terrell, CPA and Managing Partner for BTerrell Group, LLP of Dallas, Texas. The Partner Excellence Award is a distinction given to partners who have been instrumental in shifting their clients towards a leaner, smarter and greener way of conducting business. One of their large Sage 300 ERP clients was looking to "go green" in 2011, as well as reduce FedEx expenditures caused from overnighting invoices from remote locations to corporate for processing. By understanding the client's Enterprise processes, requirements and department connectivity, the BTerrell Group was able to solve their productivity challenges and reduce FedEx charges with the Sage 300 ERP Document Management solution.
Brian Terrell, owner of BTerrell Group, LLP gives an insightful testimony of his experience with Altec, "As a business partner, I appreciate software publishers who create an excellent product, who willingly participate in the sales process, and who honor my relationship with my clients. In our dealings, Altec proved they deliver in all of these areas. In the sales process, they involved me and my team as we worked together to close a difficult sale. I never heard any complaints about the length of the sales cycle or the difficulty in nailing down the exact requirements that would satisfy the prospect. Most importantly, I never felt we were left alone to do the heavy lifting ourselves. The product works, and Altec knows what it means to be channel friendly. I look forward to working with them again!"
As a Sage Endorsed ISV (Independent Software Vendor), Altec continues to add value to the Sage channel through their flexible levels of partner participation including Sage tier credit, IDM training, and sales resources.
About BTerrell Group, LLP
BTerrell Group, LLP helps mid-market companies discover and eliminate internal business challenges through software and services. Specializing in Sage 300 ERP, Sage CRM, and Sage HRMS, BTerrell Group relies on their clients' success to gauge their own success. Over the years BTerrell Group has become the leading Sage 300 ERP vendor in North Texas, and they credit their growth to successful long-term partnerships with their clients, their 20+ years of history in the business, and their team of consultants and software developers who work tirelessly to ensure they deliver sustainable winning results. Visit http://www.bterrell.com or call 866-647-2611.
About Altec
Altec is a leading provider of Integrated Document Management (IDM) solutions to mid-market companies. For more than 25 years, Altec has provided a wide range of accounting-centric paper to paperless solutions including its flagship product, doc-link™, which enables companies to capture, archive, workflow and route structured and unstructured documents to customers, employees and vendors. Altec's comprehensive solutions include IDM, output management, MICR check disbursement and paper documents that serve more than 13,000 customers worldwide. Altec enjoys strong, collaborative partnerships with ERP and BMS solution providers such as Epicor Software, Microsoft Dynamics, Sage Software and SAP to provide the most comprehensive, integrated enterprise document management solution to the SMB market. Altec delivers its IDM solutions through a global network of authorized partners in more than 60 countries throughout the Americas, EMEA and Asia Pacific. Visit Altec at http://www.altec-inc.com or call April Blankenship at 800-997-9921.