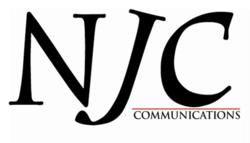 You select what you need as the ideal additions to your Sales and Marketing efforts -- we provide the results you seek. It's a minimal investment that provides a stellar return
MIAMI, FL (PRWEB) January 31, 2012
NJC Communications (njccorp.com) today announced the launch of its new line of a-la-carte traditional and digital public relations services created to help stretch marketing budgets for travel and hospitality companies of all sizes and with all budgets. The company's just released menu of media relations, content development, and social media services offer travel and hospitality related firms an affordable way to promote their news and offers in line with their respective financial resources.
"Whether you are an individual travel agency owner or tour operator with a hot travel deal to promote, the head of an understaffed Marketing department seeking support on limited resources, or a global travel corporation desiring niche-focused results on a project or product launch, NJC Communications' new a-la-carte services make sense in today's business environment," said Marlene Oliver, APR, president and co-founder of NJC Communications. "You pick and choose what you need as the ideal additions to your Sales and Marketing efforts -- we provide the results you seek. It's a minimal investment that provides a stellar return."
Following is a look at some of the company's new A-la-Carte PR Services for Travel, Hospitality and Tourism companies:
Website Content or Blog article creation - $75 per article (up to 250 words)
Today's rapidly changing search engine algorithms (such as Google's) make it even more important to update your website and/or blog on an ongoing basis with fresh content. This service meets that need by having NJC's team create high-quality content for a company's website/blog using the keyword phrases to help increase ranking with major search engines.
Press Release Creation -- $500 per release or pitch (up to 500 words)
The NJC team is skilled at developing news releases, pitches, and media alerts that grab the attention of travel editors, news editors, and producers in consumer and trade media outlets (print, broadcast, and online), garnering exposure and creating awareness about their clients and helping boost their bottom line.
Online Press Release – Optimized for Search Engines $600
NJC will draft, format and optimize a company's news release for optimal search engine results using key phrases and link-backs to specific pages within a company's website that they seek to promote. Press releases optimized to garner pick-up by the search engines is one of the most powerful PR tools available drawing thousands to a company's website and increasing traffic significantly.
Media Pitching – (Includes News Pitch Consulting) – from $500 for 5 hours
The insight offered by NJC into how your news would best be pitched to garner the maximum exposure within a travel company's targeted media outlets is immeasurable. Pitching a story to media outlets, writers and bloggers is a skillful art that produces far-reaching returns -- not only from the immediate exposure of an article and the ongoing circulation and posting of the news, but also from links back to your website that increase page rank and third-party positive perception a company enjoys from the publicity.
Media List Development – $300 per 50 media contacts
NJC will create a tailor-made media list that is targeted to the news you seek to distribute.
Corporate Blog Set-up -- $700
A corporate blog offers virtually endless opportunities for a company to publish their own content, increase traffic to their website, add multi-media elements such as photos and videos to tell their stories in impactful ways, create awareness in social media networks and so much more! NJC will develop a company's blog, helping strategize for the messages a company wishes to deliver.
Miscellaneous Copywriting -- $1 per word
From bylined articles, white papers, case studies and Frequently Asked Questions to product descriptions and executive bios, NJC's writers are on-hand to create copy that fits a company's tone and brand.
For additional information about NJC Communications' a-la-carte PR services, to request a quote on other Marketing Communications or Social Media PR offerings, or to inquire about retainer programs for Travel, Hospitality, or Tourism-related companies contact Marlene Oliver, at 305-491-0512 or via email at moliver@njccorp.com.
About NJC Communications
NJC Communications is a full service marketing communications agency offering a wide array of services that deliver results in a highly professional and personalized manner. Specializing in travel, tourism, and hospitality, NJC's involvement in the industry has resulted in an innate understanding of the workings of tourism – experience that can only be gained with time and longevity. The agency forms partnerships with its clients through a fully interactive business approach that fosters constant collaboration and teamwork. Beyond traditional public relations, publicity and marketing communications, NJC's team is also skilled in digital and social media PR as well as high-quality content development optimized for search. For more information visit njccorp.com or contact the company by email at info(at)njccorp(dot)com.
###