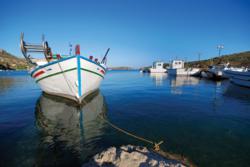 If an investor is from a country outside the reciprocity principle, they are still able to invest in property for sale in Turkey, however, they will need to form a company in Turkey.
(PRWEB UK) 17 March 2012
The process of buying property in Turkey is fairly straightforward making it easy to capitalise on the country's booming real estate market, however Colordarcy.com says investors should make sure they make a note of these five property laws they could be caught out on…
1. Reciprocity Principle
Loxley McKenzie MD Colordarcy.com said, "simply put, any foreigner is eligible to purchase property in Turkey as long as they come from a country which returns the favour and allows Turkish citizens to purchase their land. It's a bit like being back in the playground, they won't share if another country doesn't share with them."
Currently, there are eighty four countries including the United Kingdom, the United States of America, Australia, France and Germany who have full reciprocity with Turkey.
So it is important to remember that before even beginning a Turkish property search, buyers should check that they are a citizen from a country that has this kind of relationship with Turkey, otherwise they may not be eligible to invest.
If an investor is from a country outside the reciprocity principle, they are still able to invest in property for sale in Turkey, however, they will need to form a company in Turkey. This is also relatively easy to do.
2. Obtaining Military Permission
Getting down to the small print… If an investor wants to invest in Turkish land or property, they must ensure that the land is not located in either a military, strategic or security zone.
There are also the 'specially preserved zones', as defined by the Council of Ministers, that are also ineligible to non-Turkish investors. These include areas important to Turkish history, energy and agriculture.
It is worth heading down to the local Tapu (Title Deed) Office in Turkey and they will find out whether the property lies within any of these zones.
3. Buying Within A Specific Land Allocation
A maximum of 2.5 hectares (25m²) of land is all that is eligible to foreign nationals wanting to invest in Turkey. Any larger, and investors will need to seek approval from the Council of Ministers.
However, there are limitations to how much the Council can extend the threshold to, as they only have the power to allow foreign investors a maximum of 30 hectares. Even this depends on an area of land being no more than 0.5% of the total area of the province.
Paperwork may be a bit of a bore, but it is definitely important to make sure all the T's are crossed and the I's dotted to ensure the safe keeping of an investment.
It may seem obvious to go over all bases to ensure that the representative or owner offering the property is the official and legal owner of it in the first place. Even the coordinates of the property on the Tapu should be checked with the civil engineering office.
5. Inheritance
Regardless of the fact that a will may have been written already, if it doesn't comply with the Turkish Civil Code, then it will not be valid should a property owner die.
If that should happen and the property was jointly signed with a spouse, then they would only be eligible to 50% of the property – with the other half being split multiple ways.
So to ensure your hard earned investment is protected for now and later, property purchasers should have a will written in the form as defined by the Turkish Civil Code and witnessed by either a public notary or a Justice of the Peace.
Notes to the editor:
Colordarcy is a leading property investment company that specialises in finding positive cash flow investment properties worldwide. Colordarcy investment property portfolio includes some of the best properties for sale in Atlanta, Brazil, Florida, Turkey and the United Kingdom.
For more information, supporting pictures or logo artwork, please contact:
Steve Billing
PR Manager
Tel: +44 (0) 207 100 2393
Email: press(at)colordarcy(dot)com