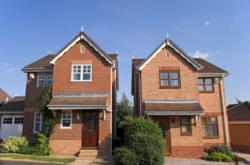 12 years is a long time to wait - just think how much you could lose if you simply put the money away in the bank earning just above zero interest – remember the banks are also in recovery
(PRWEB UK) 20 July 2012
The UK property market is in a state of suspended animation with PWC and other analysts predicting this month that it will be several years before values return to what they were in 2007. However, this may not necessarily be a bad thing for investors according to Colordarcy.com.
If the PWC report turns out to be right, the malaise will continue for the next 12 years.
So as an investor looking at UK property right now, Colordarcy suggest two options: leave it for 12 years until the market perks up; or see if there is something in the current conditions that will help investors.
Loxley McKenzie, Managing Director of Colordarcy says, "12 years is a long time to wait, just think how much you could lose if you simply put the money away in the bank earning just above zero interest – remember the banks are also in recovery.
The other option is to look at what the opportunities there are already in UK property as everyone looks at these gloomy reports and shakes their heads. As the old saying goes… where there is a loss there's a profit."
Colordarcy are keen to point out that hidden away in the recent PWC report there is one sentence which should be music to every investor's ears.
"There is an urgent need for new rental properties as young people will, in all probability, have to rent for longer."
There are also less well publicised reports like the latest English Housing Survey which shows that home ownership has fallen from a peak of 14.79m in 2005 to 14.45m. The number of rented households has in this time risen to 3.62m from 2.45m in 2005.
With these figures in mind, Colordarcy advise investors to think less about property prices and more about how that investment property will pay for itself while they wait for the inevitable growth that will provide a bonus and an exit in the long term.
Notes to the editor:
Colordarcy is a leading property investment company that specialises in finding positive cash flow investment properties worldwide. Colordarcy investment property portfolio includes some of the best properties for sale in Atlanta, Brazil, Florida, Turkey and the United Kingdom.
For more information, supporting pictures or logo artwork, please contact:
Steve Billing
PR Manager
Tel: +44 (0) 207 100 2393
Email: press(at)colordarcy(dot)com