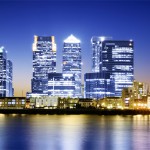 Landlords owning UK property have never had it so good. Yields are rising with increasing demand for rental property because even though people have the means to buy, they can't because banks are cautious and set unrealistic demands
(PRWEB UK) 30 July 2012
For savvy investors who take the time to plan their investment, owning a property that generates an income can be extremely rewarding according to Colordarcy.com and much of this reward will come from positive cash flow.
Loxley McKenzie, Managing Director of Colordarcy.com comments, "There is no doubt that property markets have seen a seismic shift. Homeownership for many people is far from guaranteed and they are having to accept the new reality that we may be heading for the lowest homeownership rates since the 1960′s (Source: ONS)
As a consequence, landlords owning UK property have never had it so good. Yields are rising with increasing demand for rental property because even though people have the means to buy, they can't because banks are cautious and set unrealistic demands."
Talking about his own experience as a first time investor McKenzie added, "First-time property investors, may have the same picture in their imagination as I did when I started out…
A nice 3 bedroom semi , on a quiet residential street. Inside is a perfect tenant. The husband and wife working hard to support their 2.5 children.
The first thing I advise now is, forget the perfect tenant and the nice quiet street, they don't exist. Here is what investors should be focused on…
It might sound obvious, but property investors need to have money to cover the deposit and additional funds to cover the maintenance and any void periods
If the rent is covering costs then that is great, an investor will be well on the way to becoming successful in the property business."
Experts at Colordarcy also reveal that property investors need to be able to make the tough decisions when necessary such as evicting tenants. Property investment should be approached like a business that would make similarly tough decisions about an unproductive employee.
Notes to the editor:
Colordarcy is a leading property investment company that specialises in finding positive cash flow investment properties worldwide. Colordarcy investment property portfolio includes some of the best properties for sale in Brazil, Florida, Turkey and the United Kingdom.
For more information, supporting pictures or logo artwork, please contact:
Steve Billing
PR Manager
Tel: +44 (0) 207 100 2393
Email: press(at)colordarcy(dot)com
Web: http://www.colordarcy.com/