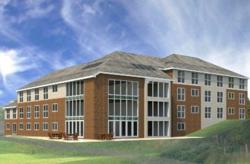 If you want a hands-off rocking chair investment rather than a more volatile rock and roll investment that is fully managed and recession proof, then UK care homes are worth a look
(PRWEB UK) 16 May 2012
According to Colordarcy.com care and nursing Homes are the latest emerging asset class to offer a solid hands-free return on investment without the usual hassles of a traditional buy-to-let investment.
The number of older people in society is rising rapidly according to national statistics as people live longer and the inevitable expansion of this older population means we are seeing a corresponding growth in care homes. Yet not enough of them are being built - meaning that there will be strong competition for places.
According to the Office for National Statistics the number of people aged 65 and over is predicted to rise by nearly two-thirds by 2031 which will put a lot of pressure on existing UK care homes.
They also predict that the number of people aged over 85 years will increase from 1.3 million in 2008 to 7 million by 2081. Now that is a lot of octogenarians for the number of good care homes we have at the moment.
There are currently around 24,000 care homes in the UK and this number will need to more than double in the next 25 years to satisfy demand. This will create conditions where the best care homes will generate much higher returns for investors according to Colordarcy.com.
Guy Hands boss of Terra Firma, who is more famous for rock and roll, bought record label EMI for £3.2bn in 2007. After losing all their money on that, they have turned their attention to Four Seasons, the UK's biggest care home group.
Loxley McKenzie Managing Director of colordarcy.com said "I can only assume that Terra Firma would have been more cautious this time around. This tells us that UK care homes are a viable alternative investment
If you want a hands-off rocking chair investment rather than a more volatile rock and roll investment that is fully managed and recession proof, then UK care homes are worth a look!"
Click here to review UK Care Home Investment.
Notes to the editor:
Colordarcy is a leading property investment company that specialises in finding positive cash flow investment properties worldwide. Colordarcy investment property portfolio includes some of the best properties for sale in Atlanta, Brazil, Florida, Turkey and the United Kingdom.
For more information, supporting pictures or logo artwork, please contact:
Steve Billing
PR Manager
Tel: +44 (0) 207 100 2393
Email: press(at)colordarcy(dot)com
Web: http://www.colordarcy.com/
Colordarcy Investment Ltd
35 New Broad Street
London
EC2M 1NH