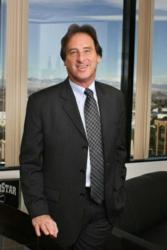 "Our clients want to quickly expand and capture the US market for their products, and are therefore open to thē Corporation's fresh approaches to sales and marketing,"
--Steve Bederman, CEO, thē Corporation
Denver, CO (PRWEB) March 02, 2012
thē Corporation, a gateway company to escort established software and technology developers to "cross the chasm" and experience exponential growth in the US marketplace, will soon announce representation and U.S. market expansion of two new call center software technologies, one primarily premise-based and one hosted, in addition to thē Corporation's current hosted software products.
thē Corporation offers exponential business expansion in the US market to software and technology companies. thē Corporation invests its own sales and marketing dollars to implement its US market entry and growth strategies. thē Corporation maintains full control over US sales and market entry strategies in exchange for a share in the success of the investment. As a result, similar to an investment company, thē Corporation selects clients from a proposals process. Clients with a differentiated software or technology product that has proven successful in other markets can apply to be considered for investment at thesoftwarecorp.com/companies. thē Corporation is particularly interested in investing in hosted software-as-a-service or other cloud-based technologies.
"thē Corporation is so excited to soon be making an announcement about a new approach to sales and marketing of two very exciting call center software products," exclaimed Steve Bederman, CEO, thē Corporation. "These clients want to quickly expand and capture the US market for their products, and are therefore open to thē Corporation's fresh approaches to sales and marketing," Steve elaborates.
Interested parties may fill out an initial application on-line, at http://www.thesoftwarecorp.com/companies
About thē Corporation
thē Corporation is a boutique firm that is "Your Gateway to the US Market, Fueled by Imagination, Delivered with Passion." thē Corporation escorts non-US technology and software companies into the US market. thē Corporation goes beyond business or strategy advisory services for US market entry. thē Corporation provides hands-on management, marketing and sales to establish and grow clients' US market presence from introduction to US market dominance. "We keep our promises; Your success is our success." For more information, please see http://www.thesoftwarecorp.com, call 720.274.5670, or email pr(at)thesoftwarecorp(dot)com.
###