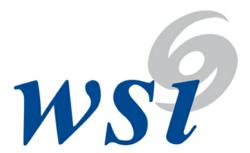 After very active tropical seasons in 2010 and 2011, we expect fewer storms to develop this hurricane season.
Andover, MA (PRWEB) April 25, 2012
In its updated tropical forecast for 2012, WSI (Weather Services International) predicts 11 named storms, 6 hurricanes and 2 intense hurricanes (category 3 or greater). The 2012 forecast numbers are slightly lower than both the adjusted long-term (1950-2011) averages of 12 named storms/7 hurricanes/3 intense hurricanes and averages from the more active recent period (1995-2011) of 15/8/4.
"After very active tropical seasons in 2010 and 2011, we expect fewer storms to develop this hurricane season," said WSI Chief Meteorologist Dr. Todd Crawford. "The combination of much cooler North Atlantic ocean temperatures and a trend towards El Nino conditions suggest a notable reduction in activity. There is still uncertainty regarding the development of El Nino, which will impact future forecast updates. If the chances of El Nino development increase, our forecast numbers will likely go down even further in future updates."
Crawford also indicated there was no particularly strong landfall signal for 2012 at this point. "After a three-year respite for the US coastline, Hurricane Irene moved ashore along the East Coast during late August 2011. Irene was a wake-up call after a historically unusual lull in hurricane landfalls. For 2012, our landfall model depicts slightly below-normal probabilities of landfall from Florida and up the East Coast, with slightly above-normal probabilities in the Gulf. This is reflective of the general lack of atmospheric blocking in the North Atlantic (also known as the positive phase of the North Atlantic Oscillation) that we expect."
Energy traders, insurance professionals and risk managers look to WSI for accurate, timely weather information around the clock and across the globe. The next seasonal forecast update, which will include the final official summer forecast, will be issued on May 22. The next update for the 2012 tropical season will be released on May 23.
About WSI
WSI (Weather Services International) is the world's leading provider of weather-driven business solutions for professionals in the energy, insurance, aviation and media markets, as well as multiple federal and state government agencies. WSI is a member of The Weather Channel Companies and is headquartered in Andover, Massachusetts with offices in Birmingham, England. The Weather Channel Companies are owned by a consortium made up of NBC Universal and the private equity firms The Blackstone Group and Bain Capital. More information about WSI can be found at http://www.wsi.com.
Contact:
Linda Maynard
WSI Corporation
(978) 983-6715
lmaynard(at)wsi(dot)com
Editorial Contact:
Barbara Rudolph
Rudolph Communications, LLC
(781) 229-1811
bjr(at)rudolphcommunications(dot)com