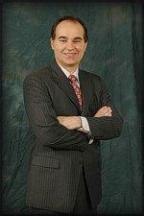 Phoenix, AZ (PRWEB) June 13, 2012
As widely reported in the Phoenix media—including azcentral.com, the Arizona Republic and the Phoenix New Times—Arizona Tae Kwon Do Instructor Jonathan Knight has been sentenced to three years in state prison. Lifelong registration as a sex offender is also part of the sentence.
Police intercepted illegal text messages and photos intended for a twelve year old student at the Gilbert martial arts studio where Knight was an instructor. After his arrest, Knight admitted to sending the information. He was found guilty of two counts of furnishing obscene or harmful items to a minor and one count of luring of a minor.
The Arizona criminal case number CR2011-155623-00 began when the girl's father discovered inappropriate text messages on her phone and notified police, according to the 2011 Phoenix New Times' story. Knight had been "sexting" pictures of his genitals to her, the girl said. Police obtained her phone to communicate with Knight. He continued to text unaware of the new recipients. Eventually he texted more pictures of his penis and then he arranged to meet the girl. His texts strongly indicate that he planned on raping her but when he arrived at the girl's home, police were waiting. He admitted to sending the messages but denied ever intending to follow through with the sexual assault, according to the New Times' report.
Does this man deserve to be punished? According to Tucson Criminal Defense Lawyer Vladimir Gagic, he absolutely deserves to be punished. However, is three years in prison and lifetime probation justified? The lifetime probation will force him "to register with the sheriff's department wherever he lives and they will send out notices to people all over the community. His name will always be in a database for the public to access. This is complete overkill," Gagic argues.
Gagic asserts that punishments for sex crimes in Arizona are only concerned with justice in a superficial way. Mostly, he says, harsh penalties and the sex offender registry are legislating morality "with a lingering puritanism influencing the justice system." Safety concerns are justified especially in regard to children, but the slippery slope leading to punishment for potential crimes is dangerous. The media doesn't help. Television programs such as To Catch a Predator often spotlight heinous examples. To the public, these examples become justification for harsh penalties. Catastrophic penalties are then devised and an overly punitive public applauds the lifetime sentence for a non-existent crime. The rights of the accused are drowned out by cries for vengeance. Many sex crimes defense attorneys—including Tucson's Vladimir Gagic—assert that for a twenty-four year old man like Jonathan Knight, the lifetime registry seems excessive.
Issues of morality, crime, and sex lead to a vulnerable population. The public is vulnerable to the paranoia fostered by the mainstream media. Politicians, wanting to appear "tough on crime," add to the fervor. These elements combine with a prison industry encouraging draconian laws. As a result, "we have a disproportionate number of people in prison," Gagic points out while accusing the prison industry of profiting off of a misguided legal system.
One reason so many people are in prison within Arizona and throughout the United States: judges no longer have sentencing discretion. No matter the crime and the facts of the case, if an individual is convicted of a sex crime, the mandatory sentence is imposed no matter the judge's opinion. Mandatory sentences for sex crimes nearly always include prison time and lifetime registry on the sex offender list. This is not justice, Gagic says.
In discussing the Knight case, Gagic offers that "this guy had no prior record as a sex offender and there are no allegations that he had any illegal physical contact with the girl." Knight seemed to have nefarious intentions. But should U.S. citizens be so harshly punished for intentions? Police cannot claim to predict all criminal activity. More importantly, a lifetime punishment should not be imposed for what might have happened. The police and prosecutors, Gagic asserts, want to inflict the most devastating punishment possible because the public seems to have a thirst for persecution. In the Knight case, he is guilty. However, he has been sentenced for a crime he might have committed rather than the crime he did commit: sexting with a twelve year old. To Gagic, this is wrongheaded justice.
An environment of paranoia pervades the nation and may lead to violations of the Constitution. As a result, Gagic emphatically counsels anyone arrested for a sex crime in Arizona—or any crime—to resist speaking to police. Police, prosecutors, and politicians seem to have one goal after a person is arrested: punishment. Gagic says "If you are arrested for a sex crime or even if you are merely being investigated for one, don't talk to the police. You won't talk your way out of it." Instead, you are easier to prosecute.
The Knight case is settled. The problems with Arizona sentencing guidelines are not. Jonathan Knight may never be able to teach Tae Kwon Do again. He may be restricted from interacting with children forever. He may not have the freedom to live where he wants, to work where he wants, and his case will forever be in the public eye due to the sex offender registry. At only twenty-four, Knight has a long life of difficulty ahead. Harsh punishment may be in order but, as Gagic argues, do Americans want a legal system imposing life sentences on people who have not earned that punishment?
Few people will stand up to change the current laws. If anything, the laws will get more brutal. There is no gain for a politician, prosecutor, or law enforcement officer to stand up for a more reasonable system of punishment. Perhaps the only hope: defense attorneys defending the Constitutional rights of citizens accused of the most unsavory crimes.