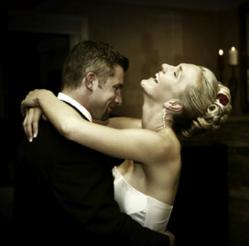 Access cool London DJs from anywhere in the world.
London, England (PRWEB) April 03, 2012
The WeddingPod service is an alternative a traditional Wedding DJ giving the bride and groom complete control over their wedding music. The team at Audio Sushi work with their clients to build a playlist that precisely suits the music tastes of the wedding guests and keep them dancing through the night.
Audio Sushi begins the WeddingPod process by creating a music profile for the wedding celebrations. The client completes a music styling questionnaire which guides the DJs when designing the music playlist. A sample playlist is submitted to the bride and groom to listen to and give feedback on. Once the client is happy with the music suggestions an Audio Sushi DJ compiles the mix ready to be played on an iPod or Mp3 player.
Coco Clift, marketing manager at Audio Sushi says, "We understand that some people appreciate the theatre of a Wedding DJ however our WeddingPod provides a great alterative and our pre-launch trials have been hugely successful. We've had clients from New Zealand to Sicily road test the Wedding Pod and have received wonderful feedback."
The WeddingPod service is perfect for smaller weddings or weddings in locations where a couple may not want to entrust the music selection to local Wedding DJs for such an important day. It's also a cost effective alternative to wedding DJ Hire. Wedding DJ hire prices do vary greatly from city to city, however the Audio Sushi WeddingPod is less than half the price of a premium Wedding DJ Agency.
Audio Sushi is also a traditional DJ Agency providing DJ Hire services in London for VIP events, weddings, house parties product launches and club nights. Co-founder Jeffrey Louis Reed manages the long running Audio Sushi Club night at the Dog Star, London. Club goers have filled the Dog Star every Saturday night for the last 7 years to experience "mix mister", Jeffrey Louis Reed (aka DJ Disastronaut). Revellers are also treated to guest DJ sets from celebrity DJs.
Audio Sushi is an awarding-winning music consultancy providing a range of music services such as background music for retail, bars and restaurants; exclusive DJ Hire and iPod music makeovers. Its clients include world famous brands such as Harrods and it's co-founder, Jeffrey Louis Reed has even DeeJayed for the Prince of Wales at his garden party. The company has offices in the UK and Australia and also operates in the USA.