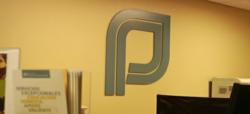 Troy, NY (PRWEB) July 11, 2012
Healthcare marketing agency, Smith & Jones, announced today its receipt of a 2012 Bronze Telly Award for its Upper Hudson Planned Parenthood (UHPP) television spot, "Thank You Planned Parenthood."
The Telly Awards honor the finest film and video productions, web commercials, videos and films, and local, regional and cable commercials and programs. This year, it received more than 12,000 entries from all 50 states and five continents.
"Typically, when people think of Planned Parenthood, they think of birth control and abortions," said Mark Shipley, President and Chief Strategic Officer of Smith & Jones. "The goal of this video was to change that perception and to remove the stigma of receiving primary, gynecological and cancer care at Planned Parenthood."
The UHPP commercial features real patients who were willing to come forward and educate other women on the array of services Planned Parenthood offers, such as cervical cancer screenings, breast exams, pap smears, vaccines and the diagnosis of various health problems, and to thank Planned Parenthood for helping them when they had no where else to turn.
"While it is always an honor to win an award, what I love most about this campaign is that we were able to capture true stories of the challenges and emotions people face when they need health care, but have few options," said Shipley. "This commercial depicts the human condition, and a health care organization determined to help every member of its community."
This TV spot was shown on broadcast and cable TV, in rich media banner ads, on YouTube and on UHPP's Facebook page during a period when, nationally, it was under attack by organizations, politicians and individuals seeking to stop its funding.
To learn more about UHPP and to view the winning video, please visit smithandjones.com.
About Upper Hudson Planned Parenthood
Upper Hudson Planned Parenthood is a community-based non-profit organization providing advocacy, education and reproductive health care services in the Capital Region in New York State since 1934. It operates three health centers and serves communities in Albany, Columbia, Greene and Rensselaer Counties. Learn more at plannedparenthood.org/uhpp.
About Smith & Jones
Smith & Jones is an advertising and brand strategy agency based in Troy, NY, that specializes in marketing for hospital systems and large physician practices. Since its formation in 1985, the agency has been recognized by national and international advertising award organizations, including the One Show, Aster Awards and the Healthcare Marketing Awards. Learn more at http://www.smithandjones.com.