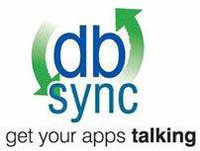 Our goal in developing and releasing Cloud Replication 3.0 was to provide this necessary tool for large corporations to adopt Salesforce within their organization
San Francisco, CA (PRWEB) February 28, 2013
DBSync, a leading provider of cloud based application replication and integration for the CRM, Cloud ERP data integration markets announced today that they are releasing Cloud Replication 3.0, a simple to use and cost effective on-demand replication and data archiving product.
Data Replication has become increasingly more important to businesses either used for building in-house reporting and data warehousing or mitigating the risk of potential interruption of service and to maintain business continuity. Implementing a strategic backup, data warehousing and disaster recovery plan, in the event of a natural disaster, is top of mind, particularly at the enterprise level. Many businesses that are currently on the cloud are evaluating or will evaluate cloud replication services in the next 6-12 months.
Highlights and features of DBSync's Cloud Replication 3.0:

Automating the creation of Schema for Salesforce data, thereby reducing a Database
Administrators involvement in maintaining schemas.
Complete or incremental download of Salesforce data.
Uploading data from local data store into Salesforce.
Support for activities, attachments, articles and more.
In-built scheduling capability.
Ability to embed replication engine within in-house applications.
Rajeev Gupta, DBSync's CEO commented on the release, "With the wide adoption of Salesforce, we are seeing an increase in demand to comply with regulations within the banking, insurance, healthcare and other highly regulated industries. The need is to archive Salesforce data or include Salesforce data within the data warehouse. Cloud Replication 3.0 will make it easier and more cost effective for any size business to acquire. Our goal in developing and releasing Cloud Replication 3.0 was to provide this necessary tool for large corporations to adopt Salesforce within their organization."
More information on getting started with a free trial can be found at http://www.mydbsync.com/integration/cloud-replication-for-salesforce
You may also access DBSync's Salesforce AppExchange Profile at
https://appexchange.salesforce.com/listingDetail?listingId=a0N300000016a1REAQ
About DBSync
DBSync is the leading provider of data replication and application integration for the CRM, accounting and data integration markets. With easy to use pre-built maps and powerful Extract, Transform, and Load (ETL) capabilities, DBSync enables users to easily link information between leading Cloud and On-premise based CRM (Salesforce, Microsoft Dynamics CRM and other popular cloud CRM), Hospital Asset and Case Management applications, accounting applications (QuickBooks, Microsoft, Intacct), along with support for on-premise applications running databases (such as MySQL, Microsoft SQL, Oracle). DBSync provides support, training and consulting services for its integration solutions. Headquartered in Nashville, Tennessee with centers in Bangalore, India, DBSync focuses on providing best of breed integration solutions through its Integration Platform as a Service - iPaaS offering.
For more on DBSync, visit http://www.mydbsync.com or call 1-877-739-2818.