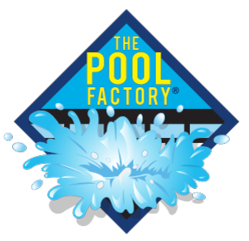 The Pool Factory is America's #1 retailer for above ground pools.
Brooklyn, New York (PRWEB) April 26, 2013
Swimming pools are an excellent way to beat the summer heat. Pools open up a whole new set of options for summer activities with the family. Interested in purchasing a swimming pool? The Pool Factory is America's #1 retailer for above ground pools. Customers can choose from countless shapes and sizes to find one that is perfect for any size backyard. The Pool Factory is also proud to announce - new for 2013 The Pool Factory now offers customers a way to swimming pool packages with an easy-to-use Swimming Pool Wizard. Customers can pick and choose all the items they will need to get a pool up and running for the season to come.
The Pool Factory has only the best quality, durable swimming pools. The Pool Factory has the most sizes, shapes, and colors to compliment a backyard landscape Above ground swimming pools are an ideal choice when shopping for an economical buy. Above ground pools are generally less expensive than in-ground pools. Furthermore, above ground pools are easy to install and maintain, which makes them a lot more convenient. Typically, above ground pools are made of resin sliding, aluminum, or steel. Also ideal, for a smaller outdoor space as they don't usually take up as much space as other pool types. The best part about above ground pools is installation, most pools can be constructed and installed in DIY (do-it-yourself) fashion as they are usually made from swimming pool kits that need to be assembled.
With The Pool Factory customers can count on having the best experience when it comes to buying a swimming pool. Here one can find a variety of different above ground pools. The Cameo and Heritage RTL have a beautiful ivory theme and will match every backyard and give an added beauty to it. Other model are the Hampton and Quest, either of which will be the most beautiful additions to a backyard. The Saltwater 5000 and 8000 are strongly built and are saltwater pools. These swimming pools are durable, strong, and will add a sophisticated touch to your entire home. All the swimming pools come with a limited manufacturers warranty of 30 to 60 years differing from model to model.
The Pool Factory also offers a wide range of swimming pool accessories and supplies like pool covers, pool liners, pool equipment, pool chemicals, and pool ladders. The Pool Factory provides customers with the best brands in the industry. All pools and accessories are shipped out within 24 to 48 hours of receiving the orders and should reach you in 5 to 7 business days. The Pool Factory is a respected name in the swimming pool business and you will never regret ordering your above ground pool from The Pool Factory.
To contact The Pool Factory call (855) 280 – 7665 Toll-free or fill in the contact form at http://www.ThePoolFactory.com/contact-us