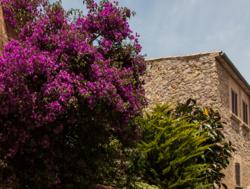 ... prices for the type of properties these buyers are seeking are supported by strong currencies and economies, while other sectors of the market are not.
(PRWEB UK) 29 April 2013
Being part of Spain, one would think that Mallorca property prices must have been hit by the economic downturn. This is certainly backed up by the latest figures from TINSA, a company specialising in international real estate valuation, which show a price decline in the Balearic and Canary islands of 26.9% from March 2007 to March 2013. This compares to an average of 35.2% across Spain as a whole.
Yet in a recent Daily Express article, both a prominent developer and a leading estate agency claimed that Mallorca property prices have not been hit by significant price declines in recent years. So how can buyers judge values and future investment potential with any confidence?
Mallorca Property Partners (MPP), a leading Mallorca property finder service say that, overall, TINSA's statistics appear to be an accurate reflection of the market.
But, MPP go on to say, what is not clearly reflected in either the Daily Express article or in any available statistics is the considerable variance in the performance of different sectors of the market. To judge values with any confidence, one needs to understand that, while Mallorca is not a big place, it has an unusually dynamic and fragmented property market.
So, while it might be misleading to refer to prices there as having bucked the trend wholesale, statistics averaging prices across the island are also of limited practical use to buyers or sellers trying to place a realistic value on a property.
To better understand current property prices and their future potential, MPP advises that one should pay heed to the old adage "it's worth what someone will pay for it". After all, this is simply a way of expressing the fact that the price of any item is set by the forces of supply and demand.
The key is in understanding who that "someone" is likely to be and this will vary considerably according to what sector of the market the property is in.
At one end of the spectrum are the most rarefied properties, invariably in prestigious and unique locations, with beautiful surroundings and exceptional views.
Buyers of these properties are looking for "lifestyle assets"; essentially a secure place to hold some of their wealth which offers them some enjoyment and amenity too. They originate from many countries; at present Scandinavian countries are at the fore and there has been an increase in interest from Russian buyers too.
Prices in this sector have indeed been resilient through the economic crisis. Finding a good property with open sea views, for example, is surprisingly difficult and owners are aware that they are much in demand.
But, adds MPP, we are talking here about a tiny percentage of the total property stock across the island. At the other end of the spectrum are more "mass market" properties in package holiday resorts.
Before 2008, large volumes of sales of these properties were fuelled by easy, high loan-to-value credit. Now that such generous (insane!) levels of financing are no longer available, the universe of potential buyers for these properties is considerably smaller than it used to be. This sector is far bigger than the premium sector, so there is currently a supply surplus to which there is no immediate end in sight.
Within this range of extremes the price dynamics vary greatly according to location, type of property and special features like sea or mountain views. Quality is a key factor – there are many properties that have been built to relatively low standards for the holiday rental market. These can be difficult to sell in the current market regardless of location.
Imbalances are further exaggerated by the fact that such a high percentage of buyers are from overseas. Typically, they come either from outside of the Eurozone, in which case they are likely to be judging prices in a currency which has increased its relative buying power in recent years (e.g. Norway and Sweden), or from a Eurozone country with a stronger economy and healthier property market (e.g. Germany and Holland).
This means that prices of the prime location properties these buyers are seeking are supported by strong currencies and economies, while other sectors of the market are not.
All of which makes blanket statements as to the current state of the Mallorca property market and its future prospects somewhat meaningless. The only way for a seller or buyer to assess the price and investment value of a particular property with any confidence is to have some appreciation of what types of buyers might also be in the market for the same.
About Mallorca Property Partners
Mallorca Property Partners (MPP) is a long-established independent property finder service in Mallorca. Our job is to apply our local knowledge on behalf of clients who are seeking good quality properties at realistic investment prices. For further information please visit our website http://www.mallorcapropertypartners.com.