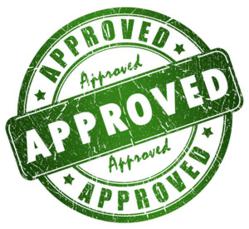 ADT has continued to dominate the industry and innovate to keep itself ahead of the competition.
Atlanta, GA (PRWEB) January 30, 2013
Representatives of SecuritySystemReviews.com, one of the Internet's leading suppliers of independently researched home and consumer security and alarm systems, announced today that they have completed their annual review of the ADT Security, one of the leading home security companies in the United States. While no official statistics have been made available, several home security specialists suggested that ADT by far maintains the highest market share of any domestic home security or alarm company.
SecuritySystemReviews.com, while not rating ADT as the absolute best performing security company, did note that ADT earned high marks for its high quality, technologically advanced security and alarm system equipment. Its ease of installation for DIYers, its high degree of reliability, the two year warranty it offers on wireless security system equipment, and its top of the line customer service and technical support.
(Visit SecuritySystemReviews.com to read the complete set of ADT Security reviews.)
A representative from SecuritySystemReviews.com noted that the difference between the top performing security system companies remains quite small.
"At the end of the day, we're really splitting hairs," said Tim Eveler, SecuritySystemReviews.com head of public relations. They offer comparable monitoring plans, English speaking customer and technical support, home automation options, and equipment warranties. We do see some differences in the quality of cellular monitoring and some smart phone apps, and the pricing structure varies depending on contract length and such. But, really, there's a lot more that's similar than that which is different. At the end of the day, consumers just need to do their research and pick the company that has the best combination of features that fit their families and their lifestyles."
The reviews at SecuritySystemReviews.com are intended to help homeowners and families make just such a choice. All company reviews examine the service provider's customer support history, equipment quality and reliability, affordability, level of technology, and additional special features. Additional expert advice also helps consumers make decisions about which security services and equipment providers are the best fit for their individual needs.
"All of our home security system reviews ultimately serve one purpose," added Eveler, "Informing the consumer so that he or she can make the right choice."
About SecuritySystemReviews.com
SecuritySystemReview.com, one of the first and most widely cited consumer advocacy and review sites in the home security market, specializes in researching and reviewing home alarm and home security products and services, as well as all of the leading home security system companies. The security specialists at SecuritySystemReport.com work hard to provide consumers with the detailed home security system reviews, as well as other helpful information and expert recommendations from security industry consultants and equipment specialists on traditional, DIY, cellular, and top wireless home alarm systems. SecuritySystemReview.com maintains a strict conflict of interest policy and only hires consultants, reviewers, and writers who have no financial relationships with the companies whom they cover or any of their competitors.
###