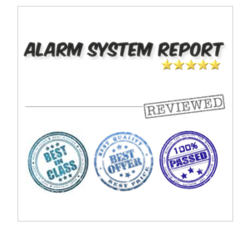 Things are changing fast in the home alarm system industry and we're going to give consumers a head start so that they can take advantage of the holiday season.
Denver, CO (PRWEB) November 19, 2012
As the market for alarm and home security systems continues to grow, many consumers find themselves overwhelmed and frustrated with slick marketing, pushy door to door sales representatives, and generally unreliable and even intentionally misleading information.
AlarmSystemReport.com has set out to change that. Starting this past year in early 2012, AlarmSystemRport.com published their first set of comprehensive alarm system reviews and rankings. In the past ten months, tens of thousands of potential alarm system customers have relied on the reviews (along with the site's other information and recommendations) to make the most informed choice possible about the best home alarm system for their homes and families.
And now AlarmSystemReport.com has announced the release date for their newest set of alarm system company reviews. Over the past three months, the company's industry experts and review writers have been hard at work researching, testing, and evaluating alarm systems from all of the country's top security system equipment and service providers. The companies' reviewers have taken months' worth of research notes and distilled them into a set of easy to read, informative industry rankings and consumer recommendations. The final results will be available on January 10, 2013 at AlarmSystemReport.com.
"I can't begin to say how proud I am of our review team and the hard work they've done," said Steven Ordona, head of public relations for AlarmSystemReport.com. "The number of hours and the attention to detail they've put into aggregating and publishing these reviews is amazing. They understand the importance of a family's safety and peace of mind, and they've taken that responsibility to heart. I'm confident that their final product will be invaluable for anyone struggling to make an informed choice in the home alarm system market."
Last year's alarm system rankings included overall best alarm system reviews, wireless alarm system reviews, DIY alarm system reviews, and cellular alarm system reviews. Best overall home alarm system companies included FrontPoint Security, Protect America, ADT Security, LifeShield Home Security, and Vivint Home Security. All of these companies received at least a four out of five star rating, with FrontPoint receiving an overall perfect five out of five stars and sweeping the best wireless, best DIY, and best cellular monitoring categories.
AlarmSystemReport.com insiders have hinted that consumers should expert many of the same names in this year's list of top alarm and security system providers.
"We've found that once companies hit the top, they stay there, at least for a while," said Ordona. "It's definitely our experience that none of these security companies are sitting back on their laurels. They've all dedicated themselves to product innovation and top tier customer service."
For more information on home alarm systems, readers should visit AlarmSystemReport.com.
About AlarmSystemReport.com
AlarmSystemReview.com provides industry leading analysis of the home alarm and security system industry. Its independent experts and writers research and evaluate both the product and service offerings of dozens of leading alarm system providers and freely share this information with consumers to help families from all over the country make the most responsible and informed decisions possible about their home's security.