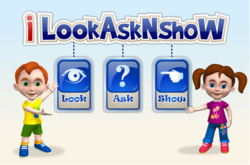 WebTeam pioneered the use of 3D animation and game-based models to deliver ABA-based interventions using touchscreen technology in its COLORS Program delivered on kiosks and accessible apps
Somerset, New Jersey (PRWEB) January 31, 2013
WebTeam partnered with Eden to develop an assessment tool based on the latter's comprehensive curriculum teaching protocol for skills acquisition. The Somerset-based technology firm has also been collaborating with other top industry experts to explore novel and exciting ways of delivering ABA-based intervention to children, adolescents and adults on the spectrum.
"Mr Parikh and his team at WebTeam Corporation, subject matter experts, graphic designers, and app developers, have created innovative ways to deliver educational activities for children, adolescents, and adults on the autistic spectrum. WebTeam pioneered the use of 3D animation and game-based models to deliver ABA-based interventions using touchscreen technology in its COLORS Program delivered on kiosks and accessible apps for the past two years," McCool said. Mr Nishith Parikh is the CEO of WebTeam Corporation.
Notably, it is not just Dr McCool who has showered praise on WebTeam. An EvoLibri Consulting spokesman has also spoken about the scope of better treatment for mood disorders with iTrackMood and iTrackClient – two apps co-developed by EvoLibri and WebTeam.
"As a clinician working with autistic individuals throughout their lives, I know how common depressive disorders are with this population. Yet, as with the general population, most cannot accurately remember what their mood was like yesterday let alone last week, which makes it very difficult to plan and track treatment. iTrackMood reminds the client to track his or her mood regularly throughout the day – and uploads the information to the clinical app, iTrackClient. Having accurate information tracked over time is a huge win for clinicians everywhere," the EvoLibri spokesman said.
Moreover, Mr Parikh's team worked on the recommendations made by Dr Vidya Bhushan Gupta of the American Academy of Pediatrics to develop iLookAskNShow and iPointNSay – two autism apps designed to enhance social communication skills in children and adolescents.
Dr Gupta, who is also an advisor to WTC, said, "Our main goal is to empower parents, teachers and professionals by giving them user-friendly tools they can use anywhere, any time. All our apps follow the fundamental principles of applied behavior analysis by delivering immediate reinforcement. Best of all, they provide an affordable mode of intervention."
WTC received a pat on the back from Dr Michael Lewis, professor of Psychology, Education, Cognitive Science, and Biomedical Engineering at Rutgers University and Director of the Institute for the Study of Child Development at Robert Wood Johnson Medical School. ANDDS, which is still under development, is a screening app developed by WTC in collaboration with Dr Lewis.
"New technologies can contribute enormously to autism screening and intervention," Dr Lewis said.
About WebTeam Corporation
Based in Somerset, NJ, WebTeam Corporation (WTC) has been working closely with leading industry experts, researchers and professionals to make a calculable difference in the lives of individuals with special needs. The technology-driven company has been developing apps for autism and developmental disorders since 2006. Shanesh Colors – WTC's patent-pending technology – has been a buzz on the market of late, offering an innovative special education model to parents, teachers, therapists and professionals involved with the autism community worldwide.