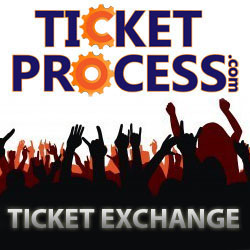 (PRWEB) December 08, 2012
The Alabama Crimson Tide ran through their regular season schedule with dominance and were nothing short of godly until their game against a young and talented Texas A&M team which dethroned the champs on their own turf. After the Tide were able to reel off a series of victories following that devastating loss they reclaimed the second overall spot in the BCS rankings, and they are currently preparing for a 60 minute battle against the Notre Dame Fighting Irish on for the BCS Chmapionship January 7 in Miami. TicketProcess.com has the promo codes available to fans via their TicketProcess Facebook Fan Page (See PROMO CODES) this will benefit fans who think ahead when it comes to purchasing tickets to the most coveted football game of any given season.
Very few college football fans expected Notre Dame to be playing for the national championship three months ago. The Irish came into the 2012 season unranked and simply hoping to make progress on their past two seasons under head coach Brian Kelly. The Irish caught lightning in a bottle over the course of their schedule, which culminated with a signature victory over USC in Los Angeles. Many college football fans expected the luck of the Irish to eventually run out, but Notre Dame was able to remove luck from the equation by way of a stout defense and excellent game planning. If they are going to beat Alabama they will have to benefit from both.
Every BCS National Championship Game comes with a huge buildup and much anticipation. A full four weeks separate these teams from the regular season and what is going to be the most important game of these young men's lives, and intense preparation and elaborate strategizing will take place over the next month. By the time the two teams take the field, the entire world will be waiting with anxious anticipation to see what unfolds. Folks who make a visit to TicketProcess.com in the near future will have a chance to sift through their large and affordable selection of incredible college football tickets at their own leisure. TicketProcess is not associated with any of the artists or venues listed.