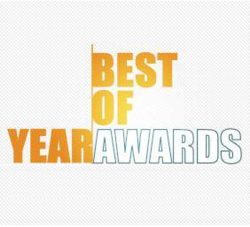 Most consumers are looking for the best security system when buying one, so we focus out attention on giving consumers all the information they need about the top security system companies.
Chicago, IL (PRWEB) May 01, 2013
After assessing the dominating security systems in the market, industry experts working at AlarmSystemReport.com recently announced the best home alarm systems in United States for the year 2013. The website generates home alarm system reviews on a regular basis to assist customers in making educated decisions about purchasing security systems.
The home alarm systems, which were featured in these reviews, possess certain attributes that make them stand out. These attributes include positive customer service, security costs and deals, superb alarm equipment and advance technology. Areas of improvement for these security systems and customer tips are also discussed extensively in the AlarmSystemReport.com's review section.
According to Mark Hill, security specialist at AlarmSystemReport.com, "All the top security systems that are reviewed by AlarmSystemReport.com offer outstanding technology and use high quality equipment that will function properly for a long period. But they can also possibly provide similar equipment, or offer devices coming from the same manufacturer. So, aside from the actual alarm system devices, homeowners also need companies that will provide solid monitoring services. These are the factors that will make customers stay and become loyal to a home security provider."
Based on the extensive research made by AlarmSystemReport.com, the best home alarm system position currently belongs to FrontPoint Security. The website's FrontPoint Security review discusses the company's commitment and outstanding service to its customers. The company is the best when it comes to do it yourself alarm systems and wireless cellular monitoring plans. FrontPoint is able to establish reliable monitoring stations that are capable of contacting authorities when it comes to incidents such as burglary, fire, medical and other emergencies. The company is also successful in packaging their services into affordable plans that can cater to a wide range of budgets.
Although FrontPoint is presently leading the pack, the other security systems companies like Protect America, LifeShield, ADT and Vivint are not far behind. These security systems have proven to be some the best and most dependable in the industry, and AlarmSystemReport.com crafted thorough reviews on each of them. For instance, the website's Protect America review highlights the company's abilities to furnish customers 100% wireless home alarm devices, as well as provide remote access and surveillance. These abilities holds true for all the security companies that are included in the list. LifeShield, ADT and Vivint have grown to be sophisticated security systems that do not only provide protection against possible intrusions but even on emergency situations like floods, fires, extreme temperatures, and gas leakage. They also manage to complement their security capabilities with home automation features.
About AlarmSystemReport.com
AlarmSystemReport.com gives plenty of useful facts and data with regard to alarm systems sold by various companies. The website is complete with reviews and blog articles on security systems that will address issues and concerns about choosing and setting up security systems for home protection.
# # #