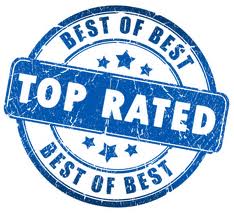 DIY security systems are extremely popular and choosing one from a reputable company is highly recommended by our home security experts.
Denver, CO (PRWEB) May 02, 2013
Every year, SecuritySystemReviews.com conducts its own research and evaluates several home security companies on different categories, including the best DIY security system. At the end of this tedious process, SecuritySystemReviews.com ranks the companies and features individual reviews. Everyone is given access to these security system reviews and rankings for free, without registering or providing information. Thus, prospective buyers of home security systems can use the free information to compare the different security systems.
When it comes to security system installation methods, there are two kinds: DIY installation and professional installation. Many years ago, professional installation is the only option for homeowners as this process involves complicated wiring and requires technical skills and knowledge. Today, some security companies are focusing on meeting the increasing household demand for self-installed security systems; while others offer both installation methods and let customers decide what they prefer. However, only a few companies are exceeding expectations and becoming true leaders of this technology.
DIY configurations typically involve 100% wireless home security system equipment. All security systems that made it in the ranking also offer an installation time of more or less 15 minutes. To make this possible, the security companies will usually preconfigure the system before it is delivered to customers. According to SecuritySystemReviews.com specialist, the best DIY systems are also those that do not require homeowners to use complicated tools for installation.
When the website finally unveiled their top picks for DIY home security system companies; they selected FrontPoint Security to be on the top of the ranking. On their FrontPoint Security review, the website discusses how the company has managed to satisfy customers in terms of the quality of their wireless home security system and the value of their cellular monitoring packages. The other leading security systems that were also reviewed are the ones provided by LifeShield and Protect America. Like FrontPoint, the other two companies offer their customers wireless security systems but they are open to providing professional installation upon request. A full Protect America review reveals that like FrontPoint, the company uses GE Security equipment. The GE devices that come with Protect America systems have lifetime warranty, which surpasses FrontPoint's limited one. LifeShield's DIY equipment is quite unique because they are originally designed by the company and are proprietary. Even though customers do not gain ownerships of LifeShield security devices, they can still enjoy the company's very low upfront costs and monthly monitoring fees.
To read the complete LifeShield review and the other best DIY security systems, visit SecuritySystemReviews.com today.
About SecuritySystemReviews.com
SecuritySystemReviews.com, a reputable online review website, provides the public with good insights about how various home alarm systems work including their specific advantages and disadvantages. The website also constantly assesses the best security companies that have built a steady reputation in the business.
# # #