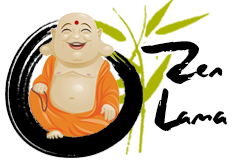 Binaural beats audio technology helps produce deep mental and physical relaxation without effort.
San Francisco, CA (PRWEB) May 14, 2013
Binaural beats audios and brain entrainment tools are proven to quickly improve people's emotional well-being and physical health.
The Zen Lama team have created a new subscriber promotion aimed at helping their new readers to experience deeply restful and effective meditation without years of practice.
The subscriber gifts were designed in response to feedback of a brand new online survey by which participants were asked to identify issues, in decreasing importance, that prevented them from getting the most out of life.
The survey reported what the Zen Lama team suspected would be a foreseeable final result:
W hen surveyed, 43% of Zen Lama readers indicated that stress was a major inhibitor to their enjoyment of life. 57% identified that feelings of uncertainty about the future was a major contributor to their feelings of anxiety.
"We were really excited to hear feedback from our readers after our first newsletter went out," says founder and editor Maya Mendoza
"Stress is a well known cause of many physical and emotional disorders. Often the signs and causes of stress are overlooked because for many people, stress is so commonplace that it has become a way of life."
Based on the survey result, the Zen Lama team decided upon a series of welcome gifts that will help subscribers to reduce the negative impact of stress and relieve feelings of anxiety.
"Our readers come to us for information that helps them to get more enjoyment out of, and live a better life," Mendoza stated.
It is a well known fact that the effect of stress creates a hormone in our body called Cortisol. Increased levels of Cortisol are very damaging to the brain and body.
High levels are linked to numerous health problems, such as depression, reduced bone-density, thyroid problems, reduced cognitive performance, reduced muscle tissue, lowered immunity, blood-sugar imbalances, inflammation in the body, increased abdominal fat, and cholesterol imbalances.
Mendoza, in addition to being the editor for ZenLama.com is a well known personal development author and experienced stress management practitioner.
"One very useful 'cure' for stress is meditation. However, the benefits of meditation come with regular practice can take years to perfect." She says.
When quizzed about the significance of the gifts ZenLama.com had chosen for their readers Mendoza said:
"We want to welcome our new readers in a meaningful and beneficial way so we are giving away five custom made meditation and brain entrainment tools. These have been proven to quickly improve people's emotional well-being and physical health."
Mendoza explained that brain entrainment, in the form of binaural beats audio, when listened to with headphones, creates a short cut to deep meditation without the learning curve. It is also a fast track to personal development and a form of stress management that results in deep mental and physical relaxation without effort.
Under the new subscriber promotion offer, readers who opt-in to receive regular updates from ZemLama.com will automatically qualify to receive 5 brainwave entrainment audio recordings as a gift.
Mendoza continued:
"We are trusting that our readers will experience great value in both our stress reducing gifts and in the content they find in ZemLama.com, so much so in fact that they will feel excited to share the website with their friends and family - we think that is great news for them and great business for us".
About ZenLama.com
The Web is chock full of useful (and not so useful) resources. When you want top notch life-shifting information to solve a problem, get inspired or find expert help where do you go? How can you quickly and easily cut through the noise and clutter to find the real treasures?
ZenLama.com publishes a compilation of life enhancing tips, advice and information produced by some exceptional people who have made it their mission to live fearlessly, love openly, question everyday thinking and deliver really useful (and often brilliant) content to its readership.
To get more information about ZenLama.com's new subscriber rewards offer and to access the brainwave and binaural beats audios you can visit the ZenLama.com website.