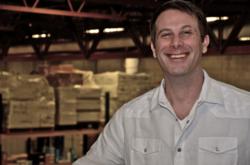 "Employees at VoIP Supply have a mission to provide value. Providing value for our customers means that we have to put their needs and interests above our own." - Ben Sayers, VoIP Supply CEO
Buffalo, NY (PRWEB) May 03, 2013
VoIP Supply is proud to announce its nomination for the 2013 Buffalo Niagara Business Ethics Award (BNBEA).
The American Business Ethics award was founded in 1994 by the Society of Financial Service Professionals (SFSP) as a way to honor companies in a way that isn't normally recognized.
The BNBEA is the Buffalo Niagara chapter of this awards program that has been celebrating companies in Western New York that show a daily commitment to ethical interactions with employees, customers, and the community.
The goal of BNBEA is to "raise the consciousness of our entire business community as to the importance of ethical business practices and the critical role it plays in running a successful business."
VoIP Supply is a Certified B Corporation, a new corporate form legally recognized by New York State, that meets higher standards of social and environmental performance.
VoIP Supply puts people ahead of profits and the company holds itself accountable for the ethical treatment of stakeholders, vendors, and customers.
"I'm extremely proud of everyone at VoIP Supply for building a reputation so strong as to be nominated for an ethics award," said Ben Sayers, CEO of VoIP Supply.
"Employees at VoIP Supply have a mission to provide value," added Sayers. "Providing value for our customers means that we have to put their needs and interests above our own. We are not here to take from them, we are here to provide for them."
"The overall belief within the company is that we must do well so that we can do good," said Sayers.
"There is no better time than now to recognize ethical behavior," said Fred Holender, President of the Buffalo Niagara Business Ethics Association and Chairman of the BNBEA Awards Steering Committee. "This year's program received a record number of nominations and we're proud to salute the finalists' commitment to the highest of ethical business standards throughout their organizations and the community."
Winners of the 2013 Buffalo Niagara Business Ethics Award in the small, mid-sized, and large business categories will be announced at the awards luncheon on May 9, 2013, at Salvatore's Italian Garden in Depew, NY.
For more information about VoIP Supply, please visit http://www.voipsupply.com or, call 800-398-8647.
About BNBEA
The Buffalo Niagara Business Ethics Association, Inc., a non-profit 501(c)(3) organization, was established to foster and promote community awareness of ethical business practices within the Greater Buffalo Niagara Region and to recognize companies that are committed to business ethics.
About VoIP Supply
We are a place of uncovering, cultivating and developing leaders. A world class place to work with big goals, a clear vision, defined purpose and a dedicated team of passionate business professionals. We love what we do and do it better than any of our competition.
Since 2002, VoIP Supply has been the leading supplier of VoIP equipment and complete VoIP solutions in North America. We are known in the industry as responsive and knowledgeable VoIP product experts.
With everything you need for VoIP, VoIP Supply has grown rapidly throughout the years. VoIP Supply is a three-time Inc. 500/5000 honoree, listed by Business First as one of WNY's Most Admired Companies, as well as one of Western New York's Best Places to Work for many consecutive years, including 2012. VoIP Supply is also the first and only Certified B Corporation in Western New York.