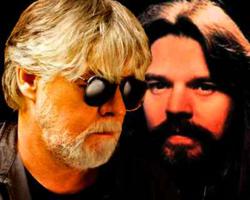 QueenBeeTickets.com has become the focus of many fans looking for Bob Seger concert tickets as the legendary singer gets ready to start his Rock & Roll Never Forgets Tour on Feb. 27 in Toledo, Ohio.
Germantown, WI (PRWEB) January 17, 2013
Bob Seger Ticket Sales are expected soar at QueenBeeTickets.com as many of his fans will be heading their to purchase quality seats at fair prices for what may be the singer's final tour, the Rock & Roll Never Forgets Tour. The tour starts on Feb. 27 in Toledo, Ohio, and the final announced show is set to take place in Denver on April 2. Bob Seger concert tickets are available at QueenBeeTickets.com for every stop on the tour.
The legendary singer, 67, has had quite a career. He has released 16 studio albums and is expected to release a 17th shortly. His most recent album, "Face the Promise," peaked in the No. 4 position on the Billboard 200 after it was released in 2006. He has released a total of seven albums that have reached a top-10 position on that chart. His initial album to reach a lofty top-10 spot was "Night Moves." It was released in 1976 and peaked in the eighth position. His other top-10 albums are "Stranger in Town," "Against the Wind," "The Distance," "Like a Rock" and "The Fire Inside."
Fans who purchase 2013 Bob Seger tickets will enjoy live performances of hits from throughout his storied career. He has recorded six songs that reached a top-five position on the Billboard Hot 100, including "Shakedown," a hit that topped the chart in 1987. His 1982 song, "Shame on the Moon," reached the second spot on the chart. It was also his only song to reach the top 40 of the Hot Country Songs chart as it peaked at No. 15 on that chart.
Some of those who will purchase 2013 Bob Seger tickets have also seen the singer perform back in the 1960s. He got his start in the Detroit metropolitan area when he and his band, the Decibels, started performing there in 1961. The band was comprised of students at Ann Arbor High School. Bob Seger has performed with various bands over the years, and he will be with the Silver Bullet Band on the Rock & Roll Never Forgets Tour. That band was formed by the singer in 1974.
QueenBeeTickets.com offers affordable tickets for today's hottest concert, sports, and theater events. Aside from Bob Seger tickets, other hot sellers in the concert category for the secondary market include Taylor Swift Tickets, Alicia Keys Tickets, and Leonard Cohen Tickets.