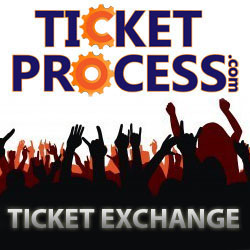 (PRWEB) November 27, 2012
Bon Jovi has experienced an incredible evolution over the course of their three decades in the bright spotlight of international music success. Front man Jon Bon Jovi has always been a creative and dynamic force, and he has propelled the band to great heights over the course of a career filled with admirable philanthropic endeavors. The New Jersey native recently turned 50 years old, and he is more than anxious to unleash the band's latest hits in front of packed crowds in adoring arenas all over the world. The tour will unfold mostly in North America, but fans in Europe will be given a chance to see Bon Jovi up close and in person as well. Just to be clear, anyone on earth is welcome at Ticket Process.
Thousands of Bon Jovi presale tickets are sure to be swooped up soon, especially to shows that will be staged in the midst of huge Bon Jovi fan bases, including a Nashville show on March 6, a stop at the American Airlines Arena in Dallas on April 11, and a show at the MGM Grand Garden in Las Vegas, Nevada on April 20. The tour heads overseas for a show in Cape Town on May 7, but the months of February, March and April are filled with dozens of opportunities for North American fans to purchase Bon Jovi tickets and experience a tour that is sure to be unlike any other.
Buying Bon Jovi concert tickets and attending a Bon Jovi tour date is a very special experience, as the band takes every single fan in the crowd on a glorious and nostalgic ride through the 1990s and into the intriguing early years of the modern millennium before dropping them off in the present date. Much like a mountain range, the band has had a number of peaks, the first being in 1990 when Bon Jovi was the featured artist on the soundtrack of a box office blockbuster. Impressively, they have been able to stay at or near the top of the Billboard charts with every album they have released since then, and they are now at a point in their careers were they seem very comfortable and confident producing some of the best music they have ever created. Follow the popular TicketProcess Blog for upcoming tour announcements & Like them on Facebook for exclusive holiday discounts. TicketProcess is not associated with any of the artists or venues listed.
****
Since 2010 Ticket Process has become one of the largest online ticket exchanges in the North America. Ticket Process has been featured in both iTunes and Android Marketplace. The exchange has built a name for themselves while achieving some of the highest rankings and accolades possible by providing customers with quality tickets to concerts, theater and sporting events worldwide. With Friendly customer service available 7 days a week, high security standards and one of the most comprehensive guarantees of customer satisfaction in the entire industry, Ticket Process has become one of the most popular online destinations for live event tickets.