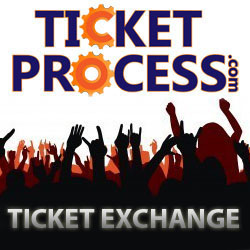 TicketProcess.com will offer up coveted Bon Jovi tickets for incredible prices with industry-leading satisfaction guarantees.
(PRWEB) December 03, 2012
New Jersey native Jon Bon Jovi has been the creative force at the front of the quartet since its creation, and although he has experienced a noticeable creative arc over the past 30 years, he seems to only aged about five. His youthful good looks, iconic hair and signature sound have allowed him to garner millions of fans in all corners of the globe, and the first to take advantage of the offers at TicketProcess.com will be able to secure their Bon Jovi tickets before the masses get word of the tour.
After the aforementioned Uncasville show at the Mohegan Sun, the Because We Can Tour will make a quick stop in Washington, DC before heading north of the border for consecutive shows in Montréal on Wednesday, February 13 and 14 and appearances at the Air Canada Centre in Toronto on Sunday, February 17 and Monday, February 18. One more show will take place in the province of Ontario on February 20 before the tour comes back onto US soil for shows in Pittsburgh and Atlanta in the final days of the month.
Nashville, Cleveland, Columbus, St. Louis and Louisville will all be visited over the course of March before another swoop up north for tour stops in Calgary, Edmonton and Winnipeg. The tour concludes with a romp through Texas and a swing out West for shows at the MGM Grand Arena in Las Vegas, the Jobing.com Arena in Glendale and the HP Pavilion in San Jose. Three shows in the month of August are scheduled for Soldier Field in Chicago and MetLife Stadium in East Rutherford, New Jersey. Many believe that an additional lot of Bon Jovi tour dates will soon be announced and an additional lot of Bon Jovi concert tickets will be released. If and when they are, TicketProcess.com is the place to visit for excellent deals on all concert tickets. TicketProcess is not associated with any of the artists or venues listed.