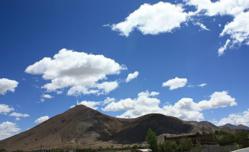 Join a small group size budget Tibet tour to visit Mt. Everest in 2013! www.tibetctrip.com, TCTS has special deals and quality itineraries!
Lhasa, Tibet (PRWEB) April 10, 2013
Travelers don't have to look far for a quality budget Tibet tour. The innovative staff in Tibet Ctrip Travel Service (TCTS) has made it possible to cut costs on their new budget tour without sacrificing quality. TCTS, a Lhasa based Tibet travel agency, specializes in Tibet tour itineraries design. For itineraries of budget tours, TCTS's highlight difference on budget Tibet group tours is that the budget itinerary is not so tight that most travelers have enough time to get well acclimatized.
"Mt. Everest is one of Tibet's must-sees, drawing thousands of visitors a year. While some travelers may get serious mountain sickness before getting to Everest Base Camp even though a few travelers can get used to the high altitude well." TCTS's travel designer Sonam Duojie and Tony said, "We need to have a better itinerary with not so tight schedule to make most travelers feel comfortable before ascending to Rongphu Monastery and Mt. Everest base camp. Tour group will have one night in Shigatse city, one night in Shegar town and then almost all travelers can get well acclimatized because they travel slowly to Everest base camp. Most importantly, tourists will have more chances to have clear photos of Mt. Everest." Sonam Duojie said. Sonam Duojie, an experienced Tibetan tour guide in TCTS has been to almost every corner of Tibet in the past years and now works as a travel Advisor in TCTS.
The budget Everest group tour starts in Lhasa where a local Tibetan travel guide will pick travelers up from the airport or train station. Depending on the group's preference, they will spend 2-3 days sightseeing in Lhasa while acclimatizing to the high altitude. It is important to avoid intense physical activity. Most Lhasa sightseeing tours include Potala Palace, Jokhang Temple, Sera and Drepung Monasteries. After spending 3 days in Lhasa, it will be time to head towards Everest Base Camp via Shigatse and Shegar town slowly.
Since the travel group will be small and the tour itinerary is not tight, there will be plenty of opportunities to stop to shoot pictures along the way. For example, travelers can stop wherever the landscape scenery is great. At Mt. Everest Base Camp there are a number of different tent camps to stay in. Everest usually shows its face early in the morning, so travelers are advised to get to get a good night's sleep. Spring and fall are the best times for Tibet travel to Everest; a clear view of the mountain is absolutely breath taking!
This new kind of Tibet budget travel allows tourists more one on one time with their Tibetan tour guide, giving them greater insight into Tibetan culture, and allows them to make friends with other group members. Budget travelers often feel that there are limited options for Tibet travel, which is why TCTS is working to create new travel solutions. Every visitor to Tibet deserves to witness the magnificence of the tallest mountain in the world, now travelers can be confident that they can do without sacrificing the flexibility and quality of a private tour!