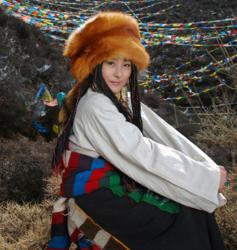 Tibet is a cheap travel destination now! Local travel agency www.tibetctrip.com welcomes you to travel Tibet with low budget.
(PRWEB) June 05, 2013
Lhasa based Tibet travel agency Tibet Ctrip Travel Service-TCTS (http://www.tibetctrip.com) is giving budget Tibet travel a new face; no longer are travelers confined to the crowded tour busses that make for a less authentic experience! Now, small travel groups with similar itineraries can be matched to lower costs per person without forgoing much of the comfort and flexibility of a private tour. This is great option for groups of 2-5 people who are looking to cut costs but not wanting to join a large group tour. Some of the most popular Budget Tibet tours include:
Lhasa Culture Tour: Those making a quick stop in Tibet before moving onto their next destination can pack in some of Lhasa's most famous cultural and historical sites in as little as 4 days! Many travelers choose to visit places like Potala Palace, Jokhang Temple, and Sera Monastery. Travelers with a little extra time can visit lake Namtso or make an overnight trip to Shigatse.
Trek to Everest Base Camp: The adventurous at heart can soak up four-day's worth of stunning Himalayan scenery as they make the trek to Everest Base Camp. In addition, travel groups will have the opportunity to learn about Tibetan history and culture in Lhasa and Shigatse before setting off on their trek.
Cradle of Tibetan Civilization Tour: Beginning in Lhasa, travel groups can enjoy an introduction to Tibetan culture as they visit famous cultural and historical sites. After a few days of sightseeing in and around Lhasa travelers head for Tsetang, Tibet's first capital, located in Yarlung Valley. The valley is the legendary origin of Tibetan civilization and is home to historical sites like Yungbulakang Palace, the first palace built in Tibet.
While these are among the most popular, budget Tibet trip options are available for most of TCTS's itineraries. TCTS understands that travelers often need to cut costs but don't want to sacrifice the quality and authenticity of their tour. Typically group tours consist of about 10 travelers, this allows for more one on one time with the group's native Tibetan guide than a large group tour! Spots in TCTS's group tours are available on a first come first serve basis. With the 2013 Tibet travel coming into full swing, travelers are encouraged to book their tour now.
Tibet Travel Service TCTS Contact Address:
Post Address: Tibet Niwei International Travel Service, Co., Ltd (Niwei Building Room 302, No.13 North Linkuo Road, Lhasa, Tibet)
Post Code: 850000
Tel/Fax (Lhasa area code):86-891-6342607, Mobile: 86-13628999610 (Tony), Email: sales (at) tibetCtrip (dot) com, TibetCtrip (at) gmail (dot) com
TCTS is committed to quality travel services with reasonable prices for overseas travelers. Travelers are welcome to check out many positive Tibet travel reviews about this reliable local travel agent in Lhasa.
Devin Moore, author of this release, is a travel writer and independent economic analyst based in Springfield, Missouri USA. Devin enjoys travelling throughout Asia and his economic research is currently focused on airfare pricing. In partnership with local Tibetan travel agent TCTS (tibetctrip.com), Devin publishes Tibet travel related information in order to spread awareness of Tibet and its people.