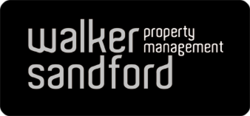 It is very important to be aware of the risk of carbon monoxide poisoning in the home, and to look out for warning signs.
Glasgow, Scotland, UK (PRWEB) April 23, 2013
Over 30,000 people have been affected in the UK by Carbon Monoxide (CO) since 2005.
Carbon monoxide is thought to be responsible for around 50 unintentional deaths every year in the UK, but data collection is very patchy and this is probably a gross under-estimate.
Chronic, low-level exposure to the gas has in the past been thought to be relatively harmless, but there is strong evidence now to show long term and sometimes permanent neurological damage can be caused by such exposure.
Why is Carbon monoxide so dangerous?
Carbon monoxide is released from the combustion of any carbon-containing fuel, including gas, oil, paraffin, kerosene, petrol, diesel, coal, coke, paper and wood.
Exposure to the gas reduces the blood's capacity to carry oxygen, thereby causing the vital organs to fail. Early symptoms are similar to flu, but these worsen as more of the gas is breathed in and Carbon monoxide concentrations in the blood increase.
Medial Advisor for CO Awareness, Dr Ed Walker says, "Carbon monoxide is unique among poisons. It is lethal and highly toxic even in small amounts, yet is commonly found in homes and workplaces all over the world. As a society we are probably less aware of its dangers than we were 50 years ago, and unless that changes people will continue to die and be severely disabled."
Paul Walker Founder of Walker Sandford Property Management in Glasgow said, "There is not enough awareness in the community about the dangers of Carbon monoxide. I believe it is important for us to inform and educate our clients to help reduce injuries and prevent deaths from the UK's most common poison."
He continued, "Although this is a highly toxic gas this issue is not being discussed rigorously. We want to bring up to date information about CO to our Glasgow community. Carbon monoxide is toxic, odourless and colourless, however it can be easily detected with a CO alarm. That is why we are producing a series of property management tips and health and safety information for our clients."
Being aware of the signs:
It is very important to be aware of the risk of carbon monoxide poisoning and to look out for warning signs. You should suspect carbon monoxide poisoning if:
>> Other people in the house, flat or workplace fall ill with similar symptoms
>> Symptoms disappear when you go away (for example on holiday) and come back on return.
>> The symptoms tend to be seasonal – for example, headaches are more frequent during the winter when the central heating is used more often.
Quick Facts about CO in the United Kingdom
There is more legislation covering Carbon monoxide levels in the outside atmosphere than inside peoples' homes. No-one has ever died from being exposed to Carbon monoxide in the street.
Chronic Carbon monoxide exposure is often mis-diagnosed by GPs and hospital doctors. The most common misdiagnosis is 'chronic fatigue' or a 'virus.'
The company have produced a document that clients can get from their website
The free guide to carbon monoxide is available for download from the Walker Sandford Website.
"This informational document is intended only as a practical guide—it is not a substitute for medical advice" Walker stressed, "Anyone who suspects that they may be suffering from carbon monoxide poisoning should turn off all appliances, go outside and seek help from a qualified healthcare professional.
About Walker Sandford
Walker Sandford provides a professional, tailored, factoring service for properties in Glasgow and the central belt of Scotland. You can find out more about the Glasgow Factoring Company by visiting their website below.