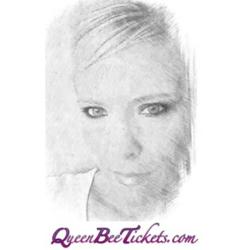 QueenBeeTickets.com offers a substantial selection of Fleetwood Mac tickets for sale at bargain prices.
(PRWEB) December 12, 2012
Fans who are searching for discount Fleetwood Mac Tickets For Sale will appreciate the ticket availability and pricing at QueenBeeTickets.com. Fleetwood Mac has confirmed a 2013 tour in North America. The band will visit 34 cities from April through June of 2013.
Next year's tour will begin on April 4, 2013 in Columbus, Ohio. After numerous performances in the United States and Canada, Fleetwood Mac will end the tour in Detroit, Michigan on June 12, 2013. Other highlights of the tour include shows in Boston, New York City, Atlanta, San Jose, Calgary, Houston and Kansas City.
Unlike many artists, Fleetwood Mac is not embarking on this tour to promote a new studio album. In fact, this is the group's second tour in a row without a new album. Fleetwood Mac has not released an album since "Say Your Will" was released in 2003.
During the 2013 tour, fans who purchase Discounted Fleetwood Mac Tickets will enjoy hearing many of the band's greatest hits. Stevie Nicks has also announced that Fleetwood Mac will be performing some brand new songs during next year's performances.
The band's long, successful history in the music business ensures that Fleetwood Mac concert tickets are always hot sellers. Lindsey Buckingham, Stevie Nicks, Mick Fleetwood and John McVie are the current members of the band. Fleetwood is the only original member of the band, and Buckingham and Nicks have been with Fleetwood Mac since 1975. Nicks is said to have one of the most recognizable voices in the music industry.
On Friday, December 14, Fleetwood Mac Concert Tickets will be released to the public for all 34 2013 performances. Fans can visit QueenBeeTickets.com on December 14 to find a wide variety of discounted Fleetwood Mac tickets. All tickets offered by QueenBeeTickets.com are authentic, and shipping is fast and secure through FedEx. When customers purchase their tickets at QueenBeeTickets.com, they can add a promo code to increase their savings.
Fans are invited to visit QueenBeeTickets.com, a legitimate ticket company offering authentic concert, sports, and theater tickets at great prices. Another hot seller in concerts this week will be Justin Bieber Tickets, as the young pop star just added several 2013 concerts to his tour schedule. All ticket purchases are backed by a 100 percent customer satisfaction guarantee.