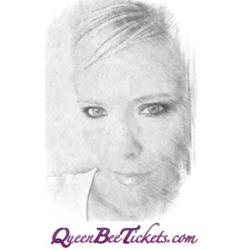 QueenBeeTickets.com is providing seats in all price ranges to the general public and fans can purchase the tickets either online or over the phone with a live agent.
Germantown, Wisconsin (PRWEB) December 17, 2012
Because the band has not toured since 2009, it should not be a surprise if 2013 Fleetwood Mac Tickets sell out very quickly this morning. Concerts in the U.S. and Canada begin on April 4 and continue until June 12. The popular rock group will stop at a variety of cities from coast to coast that will include New York, Philadelphia, Chicago, Boston, Pittsburgh, Tulsa, Tacoma, San Jose, Las Vegas, Phoenix, Denver, Houston, Fort Lauderdale and Atlanta.
This group will also entertain their Canadian fans in Toronto, Winnipeg, Ottawa, Calgary, Vancouver, Saskatoon and Edmonton. Dedicated fans are in need of a live concert since they have not had the chance to see the group perform on stage in three years. Discount Fleetwood Mac Tickets will be the rage at ticket locations across the country. The band's supporters have been ready and waiting for a memorable show to take place, and 2013 will be the year for great live music from the legendary rock band. QueenBeeTickets.com is providing authentic tickets in all price ranges for the highly anticipated tour.
The talented group of entertainers also intend to perform concerts in Europe and Australia next year after North American shows have concluded, and 2013 certainly seems as though it will be the band's year as has been stated by Stevie Nicks. With Fleetwood Mac tickets for sale to the general public this morning, concertgoers will be taking advantage of any opportunity to get the best seats they can at the best prices.
The band has experienced many changes in members over the years, but their music has always been appealing. The group can boast that they have released 17 successful studio albums and have also created 12 compilations along with 12 music videos. Diehard fans cannot get enough of their favorite band, ensuring that tickets will disappear once they are released to the general public on the 17th of this month. Tours are likely to take place on a three-year basis, so there will be a wait after these concerts have concluded before devotees will get another chance to see the band live.
QueenBeeTickets.com has Fleetwood Mac tickets for sale in all price ranges for today's public onsales. Customers will find exactly what they want when they visit the site to choose their seats for an upcoming show, and they had better hurry because tickets are not expected to last. Other popular sellers in concerts today include Justin Bieber Tickets, Taylor Swift Tickets, and Andrea Bocelli Tickets.