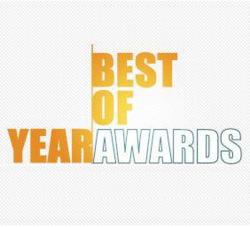 Do it yourself security systems are hot right now and the technology to self install a system is easier than ever.
Seattle, WA (PRWEB) January 09, 2013
SecuritySystemReviews, a leading provider of consumer review information in the home security and automation sector, announced today that they are releasing their latest list of the best DIY home security systems. The list represents several months' work of research, testing, and customer interviewing by the expert staff writers of SecuritySystemReview.com.
The company noted that interest in DIY alarm and security systems is at an all time high, mostly likely because of the ease of installation for the latest generation of wireless systems.
"Do it yourself alarm systems once had a definite stigma attached to them, especially when they required significant home wiring," said Tim Eveler, head of public relations for SecuritySystemReviews.com. "But that is definitely no longer the case. With the advent of wireless home security systems, there is really no need at all for expensive technicians to come in and do the installation. Most installations take 15 or 20 minutes and require little more than the ability to plug in a power cable and cycle through a touch screen menu."
At the top of this year's list of best do it yourself security systems is FrontPoint Security with a perfect 5 star rating. The company provides a high level of customer service along with a simple yet highly effective product and top tier home monitoring service. The company's security systems are wireless and come with a clear set of easy to follow instructions, which makes them extremely simple to install. All of the equipment also bears a two year manufacturer's warranty.
In second place, with a 4.5 star rating, was Vivint. While the company's equipment is simple to set up, it still offers a host of high tech features. Their systems are 100 percent wireless and come standard with cellular monitoring, meaning customers can monitor and configure them from their smart phones. The company also provides additional home monitoring options that can lead to substantial energy savings for Vivint customers.
LifeShield Security, with a 4 star rating, ranked third place in the list of best DIY home security systems. LifeShield is arguably the most affordable of all the security companies ranked by SecuritySystemReviews.com, with a number of low cost options available for budget conscious customers. Nevertheless, the company doesn't compromise at all on either service or product quality. The only factor preventing LifeShield from having a full 5 star rating was the company's warranty policy. The company stands behind their equipment 100 percent, but it only comes standard with a 1 year warranty (compared to the 2 year warranty offered by many security companies).
For more information about DIY home security systems, as well as more detailed ADT, Vivint, Protect America, FrontPoint Security, and LifeShield Security reviews, readers should visit SecuritySystemReviews.com. The site also publishes reviews of other types of systems, including cellular and wireless home security systems, as well as home automation systems.
About SecuritySystemReview.com
SecuritySystemReview.com, a leading supplier of consumer information in the home security industry, publishes home security and alarm system reviews written by its staff of security system experts. The company makes this information freely available to the public so that consumers can access a store of non-biased, fact based information on an industry undergoing constant transformation and innovation.
###