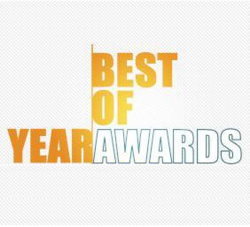 DIY projects are more popular than ever and home security systems are quickly becoming a favorite among DIY enthusiasts.
Los Angeles, CA (PRWEB) May 16, 2013
When DIY security systems were introduced to the industry, they became instant hit because of the practicality and convenience they bring. Today, emerging companies are solely concentrating on this type of system, while the established ones are offering this type of security system as an additional feature or an upgrade option. To give the public a clear understanding about DIY home security systems,SecuritySystemReviews.com recently released the ranking for security systems that perform best in this category. The three companies that are included in the list include FrontPoint Security, Vivint and LifeShield.
Because of their 100% commitment to wireless alarm technology, SecuritSystemReviews.com puts Frontpoint security system first on the ranking. The company advocates cellular technology, which does not only provide an easy installation method, but also deliver a more extensive and flexible security coverage to homeowners. Despite the absence of connection hardware like phone lines and internet modem, FrontPoint's wireless home security system is directly connected to its monitoring station through cellular based connectivity. Frontpoint still understands the importance of customer service, even without needing professional installation for its wireless GE security hardware. Customers are still welcome to call the company if they have any issue, problem or concern about their security system. SecuritySystemReviews.com offers the most comprehensive FrontPoint Security reviews online.
Vivint has been included in the AlarmSystemReport.com's rankings because it offers effective and reasonable DIY Security Systems packages. According to the Vivint review at AlarmSystemReport.com, Vivint security systems are designed for a simple and more straightforward installation. The company's DIY wireless solutions feature an array of innovative features that can be customized for homeowner's needs. Vivint's system is based on cellular technology and is controlled by a state of the art 2GIG panel called Go!Control Panel. The panel is connected to a cell tower but also uses two-way communication with voice. Aside from cellular monitoring, the panel also possesses a battery backup feature, which makes it fully functional during emergencies, natural disasters and power failures.
LifeShield home security system is a dream come true when it comes to DIY fans. According to SecuritySystemReviews.com'a LifeShield review, the company has not only successfully created a good line of wireless home alarm equipment; it has also found a way of limiting the costs for acquiring this new technology. LifeShield home security systems possess all the perks associated with wireless technology including the absence of wire installations, and most importantly, activation fees. With LifeShield equipment, customers do not have to worry about the amount of space in their homes. The system devices are mobile and small enough to be strategically placed in limited space.
About SecuritySystemReviews.com
SecuritySystemReviews.com was created with the simple goal of disseminating information about the current home security systems being sold in the market. The website achieves this goal by having talented and dedicated staff members who take the time to research and write security system reviews, rankings and recommendations.