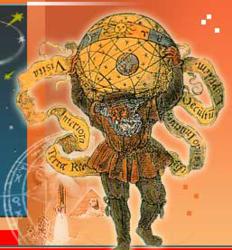 (PRWEB) December 04, 2012
As the New Year swiftly approaches there are new daily horoscope readings available on horoscope related blogs and websites such as GoToHoroscope.com where those people interested in astrology and zodiac signs can find daily, weekly, monthly horoscopes for the various zodiac signs. By reading daily horoscopes, those who believe find guidance on how to live their daily lives and also what to be prepared for each new day.
A popular sign is Leo, a fire sign is also the sign of the king. People born under the sign of Leo are often extroverts, outgoing personalities who are typically fun loving souls. Born between July 23rd and August 22nd the Leo is a natural lover, having a sincerely playful loving nature. The Leo can be weak in needing to be approved of by people in their lives.
The stone of a Leo is Sardonyx, the planet aligned is the Sun, which explains the fire within the Leo. Leos are optimistic, romantic and have a loyal personality. Those born under the sign of Leo possess. Leos also have issues as all people do, where they like to brag, can often be seen as arrogant, and typically are not patient. Those born under this sign are honest and direct.
The 8th sign of the zodiac is the Virgo, born August 23rd to September 22nd, the meaning of the sign is the virgin. The stone of this sign is Topaz, ruling planet is Mercury, and the element is Earth. While often able to focus their attention on matters at hand, there is a striving for perfection and a zeal that can hinder the enjoyment of the goals.
Virgos can be seen as the cleanest people of all Zodiac signs, who have a stash of clutter people will never see. Often known to help others due to their ability to focus directly on the job or issue they are facing. Grounded in reality Virgos make great counselors, social workers, and mental health professionals. Methodical, contemplative, and with strong analytical minds those born under this sign make loyal friends and partners for the long term.
Libra is the 9th sign of the Zodiac system and those born between September 23rd and October 22 are thought to be the peace keepers of the astrological signs. The ruling planet is Venus, their symbol is the scales, the element is air, and their stone is quartz. Those born under the sign of Libra are diplomatic to a fault. They try to make everyone happy which is an impossible task.
People who are born at this time are seen to be those we can trust the most, they are open to ideas, and are usually fair in their ways. Due to the willingness of the Libra to find compromise they often make fantastic partners in marriage. Tolerant, grounded, and somewhat empathetic, they keep relationships balanced as well as striving to find balance in their family.
Scorpio represents the 10th Zodiac sign in astrology. Born October 23rd, to November 22nd. Those under the sign have a ruling planet of Mars, the symbol is the scorpion, their element is water, the stone is Topaz. Scorpio is a masculine sign that can be depended on for its strength. One issue common with the Scorpio is their propensity to take extremes. While strong and dependable, they can be jealous, and vindictive.
A perfect career choice for those under Scorpio is as a counselor or therapist as they have a fascination with the mind. Often curious, they love to do research which can help with careers in the legal or medical profession, or any job that requires great skills in seeking information. Easily to seem unattached or detached, this is more of a trait to protect themselves.
The 11th sign is Sagittarius, born between the dates of November 23 and December 21st, they are represented by the symbol of the archer, their ruling planet is Jupiter, the element is fire, stone is Topaz. Those born under the sign have a great love for exploration and traveling. Born intuitive and strong willed, they are very service focused, so often choosing careers as civil servants or medical professionals.
Sagittariuns are also teachers due to their intellect and philosophy, they love to research, as well as help educate others. Those born under the sign love to tease, and laugh, to no end. Usually they cannot stay still for long periods of time, as it is valuable time that could be spent traveling and learning all life has to offer.
Capricorn is the last sign of the new year starting on December 22 and ending January 20th. Those people born under the sign of Capricorn are thought to be achievers in both life and business. Capricorns are strong and full of drive and energy. Their ruling plant is Saturn, their element is Earth, the Capricorns stone is Garnet and their symbol is a goat.
Capricorns are seen as both a mountain goat, always climbing to the top, or the garden goat, which can find itself with no sense of adventure, and are content with the status quo. While an Capricorn can be very careful, they are willing to think outside the box and find new methods of accomplishing their goals.