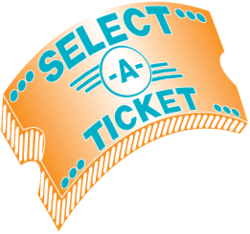 Whether you agree or disagree with the lockout, the league is back to playing games and this season each game will be more important than in a typical season
Riverdale, New Jersey (PRWEB) January 18, 2013
By now fans know the National Hockey League has ended their 119 day lockout and released a revised 48 game schedule. What some fans may not realize is the new schedule has resulted in an increased excitement in purchasing hockey tickets. New Jersey based ticket broker SelectATicket.com reports an influx of hockey ticket requests since the schedule became official earlier this week.
In the revised 2013 NHL schedule, teams will be playing games against conference opponents only. This results in every single game having an impact on the playoff race. In a typical 82 game season, there are ups and downs for all teams but by playing only 48 games, this season is going to be an intense sprint from start to finish. A short losing streak could be enough to prevent a team from reaching the Stanley Cup playoffs.
As a result, the typical rivalry games such as New York vs. New Jersey, Montreal vs. Toronto and Philadelphia vs. Pittsburgh will hold even greater importance. This fact is not lost on fans as these are the hockey games drawing the most interest at SelectATicket.com.
Games begin on Saturday, January 19 and the regular season concludes on Saturday, April 27. The latest date the Stanley Cup playoffs could extend to is Friday, June 28. The 2013 NHL Entry Draft is scheduled to be a single day event on Sunday, June 30 at the Prudential Center in Newark, NJ.
"Whether you agree or disagree with the lockout, the league is back to playing games and this season each game will be more important than in a typical season. Some fans may not return but for the die-hards, they are going to be treated to some intense hockey, it is going to be great. Judging by the early sales and requests we've had, most fans are back," says Mark Gibbons, of Select-A-Ticket.
About SelectATicket.com
Select A Ticket has been in business over 34 years as an experienced, trusted and secure ticket broker. We sell tickets to Broadway, Concerts, Sports, and Family Events nationwide.
Visit http://www.selectaticket.com to find tickets to all your favorite events. You may also call 800-735-3288 to order tickets by phone.