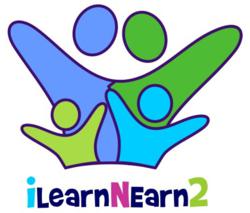 iLearnNEarn2 will come bundled with more animations, images and audio-visual aids; better rewards and a flurry of built-in intelligence features... There will be 75 activities each of which will comprise separate Goals view and Programs view
Somerset, NJ (PRWEB) February 28, 2013
At a time when iOS and Android users from the autism community are looking for innovative and efficient ways to impart special education to young learners on the spectrum, iLearnNEarn2 can take the concept of teaching to a new level, reckons a WebTeam spokesperson. The new package will come bundled with more animations, images and audio-visual aids; better rewards and a flurry of built-in intelligence features. The whole new package is designed to quickly assess the functional level of a child with autism. Effectively, it lets parents, teachers and therapists work together on the child using mobile or kiosk-based systems.
Research and data collection form an integral part of autism intervention. iLearnNEarn2 is said to be an excellent game-based model to engage children with autism for a longer period of time, while at the same time allowing parents and educators to get the data they need to individualize intervention.
"The programs in project iLearnNEarn2 are based on the Infant and Toddler Curriculum developed by EDEN Autism Services (EAS). Unlike its predecessor iLearnNEarn, iLearnNEarn2 is curriculum-based, incorporating both assessment and teaching tools. We are hopeful that the Second Generation of iLearnNEarn will be of help to the autism community," said Nimesh Shah, senior graphic designer and subject matter expert at WebTeam Corporation.
"We have made significant changes in the settings part to help parents and teachers quickly feed in relevant info about the student's learning goals. We have also included age and gender appropriate themes, sounds and rewards in the new version, which could be more appealing to kids," said Nish Parikh, WebTeam CEO and chief architect behind the iLearnNEarn series of autism apps.
Parikh further said in an email interview that iLearnNEarn2 will have 75 activities each of which will comprise separate Goals view and Programs view. It will make the task of teaching easier by presenting "a clear picture of the child's achieved and not-yet-achieved goals for each skill."
"Our long-term goal is to offer a synchronized and holistic model of autism intervention across the classroom, therapy centers and homes, where teachers, parents and caregivers can work in a virtual, transparent , platform-independent environment to make education fun and consistent for children living with autism," the WebTeam CEO concluded.
About WebTeam Corporation
Based in Somerset, New Jersey, WebTeam Corporation (WTC) has been working closely with leading industry experts, teachers and professionals to bring about a positive change in the lives of individuals with autism spectrum disorders. The technology-driven company has been developing apps for autism and other special education needs since 2006. Shanesh COLORS – WTC's patent-pending technology – has been a buzz on the market of late, offering an innovative special education model to parents, teachers, therapists and professionals involved with the global autism community.