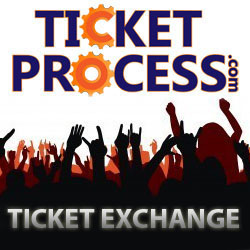 (PRWEB) December 08, 2012
Few fans of the Kid Rock whose albums can be found in the rock, country, rap, heavy metal and hip-hop sections realize that he's been practicing his craft since the late 1980s. Kid Rock is skilled on a wide array of instruments, including the acoustic and electric guitars, bass guitar, banjo, drums and DJ turntables. His live shows are known for being a celebration of freedom and a display of creativity. A tour that only spans one month's time seems a bit short for somebody with a popularity level as high as Kid Rock's, so it is possible that many more shows can be added in the near future.
He is always accompanied by the Twisted Brown Trucker Band, which he created in his home state of Michigan in the mid-1990s. The band currently has 16 members, and they combine to give him an amazing range of sound. The versatility and talent of the band is basically why Kid Rock has been able to be categorized in so many different musical genres over the years, and they are a huge part of the live performances that have been enthralling audiences for nearly two decades.
After the aforementioned kickoff of the tour at the Sprint Center on the second day of February, Kid Rock and his band will make one more stop in Missouri before heading down to Texas for a show at the Ford Park Event Center in Beaumont on February 7. Oklahoma, Kansas, Louisiana and Tennessee are all on the docket for the following week, including a show at the cavernous Bridgestone Arena in Nashville on February 15.
The Rebel Soul Tour will remain in the South for the rest of the schedule, including stops in Birmingham, Huntsville, Greensboro and a February 27 show at the Knoxville Civic Auditorium in Knoxville. The tour will wrap with a show at the FedEx Forum in Memphis on March 1 and a finale at the KFC Yum! Center in Louisville on the following night. TicketProcess.com is the place to go for incredibly low priced concert tickets. TicketProcess is not associated with any of the artists or venues listed.