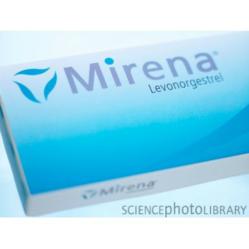 The FDA has reported receiving over 47,000 AERS adverse event reports for side effects among women using a Mirena IUD.
San Jose, CA (PRWEB) April 05, 2013
The IUD safety advocates at DrugRisk.com are announcing updated legal news on the site for women using the contraceptive Mirena. The maker of the IUD, Bayer, has asked that lawsuits alleging injury be moved to a court and judge near its headquarters.
DrugRisk was designed to improve the safety of those using popular prescription drugs and devices by providing the latest warnings, studies, recalls and legal news. Visitors can see if others have experienced similar side effects and decide if they need legal advice.
The FDA has reported receiving over 47,000 AERS adverse event reports for alleged Mirena side effects among women using the IUD*. 5079 of those involved dislocation, while 1421 involved device migration, which can damage the uterine wall or nearby organs*. Over 6% of those required hospitalization or surgery.
In legal news, DrugRisk reports that patients have asked that the growing number of lawsuits alleging injury be consolidated in one federal Multi-District Litigation court in Ohio**. However, in a recent hearing before the Judicial Panel on Multidistrict Litigation, Bayer opposed consolidating the cases over concerns that it could increase the number of patents filing claims***.
Now, the resource center has added information showing Bayer has asked the Administrative Director of New Jersey Courts to consolidate cases to Middlesex County New Jersey under Judge Jessica Mayer, near its headquarters****.
Anyone who suffered perforation or required surgery while using a Mirena IUD is urged to speak with a lawyer about their legal rights. Due to the specialized nature of federal MDL drug injury cases, DrugRisk only recommends lawyers who are already handling Mirena lawsuits.
For more information on the research, side effects and litigation news related to Mirena and other medical devices, or to speak with a lawyer, visit http://www.DrugRisk.com.
*FDA AERS Reports for Mirena through June 30, 2012 - drugcite.com/?q=mirena
**In Re: Mirena IUD Product Liability Litigation, Case No. 1:12-CV-2780; harrismartin.com/media/uploads/documents/DRU-1301-27.pdf
***http://newsandinsight.thomsonreuters.com/Legal/News/2013/03_-_March/Bayer_opposes_efforts_to_consolidate_IUD_lawsuits/
****judiciary.state.nj.us/mass-tort/mirena-app2.pdf