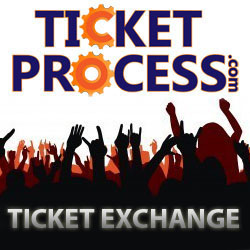 (PRWEB) December 16, 2012
English rock band Muse has taken the world by storm over the course of the last two years, and they are currently in the midst of a huge tour that will visit a large collection of cities over the course of seven months' time. TicketProcess.com is offering tickets to the recently added dates in Sacramento, Portland, Seattle and a collection of Canadian stops, and is currently making them available to the public.
The unique and powerful sound of Muse is driven by their dynamic front man, Matthew Bellamy. A large handful of epic bands are going to be touring the world during the next calendar year, and Muse is certainly making their way into that coveted category. They are now able to sellout shows in any corner of the earth, and fans who are looking to secure Muse tickets before the masses flock to the online outlets would be wise to pay a visit to TicketProcess.com at their earliest convenience.
Muse is known for putting on extraordinary live performances that feature incredibly artistic displays of color and lighting. They've also performed on some of the most uniquely built stages, and seeing exactly how they've decided to share their talents with the live crowd is a surprise that every member of the audience gets to look forward to.
The tour will make its way onto American soil by the middle of January, and the band will spend the rest of the month making a series of appearances in California, including three stops at the Staples Center in Los Angeles. The tour will jump across the Canadian and North American border throughout the month of February, including stops in Calgary on the 4th and Vancouver on the 6th, followed by three shows in Florida to close out the month. TicketProcess is the place to go to get in on cheap concert tickets while incredible deals are still available.