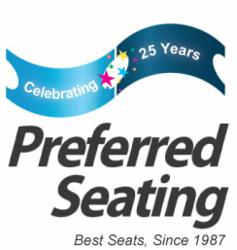 Sacramento, CA (PRWEB) December 21, 2012
Preferred Seating Tickets has just announced the release of 2013 NFL playoff tickets for the upcoming postseason games. Seven of the twelve playoff berths have now been decided and five of those teams have clinched their division making way for fans to get access to playoff tickets just in time for the holidays. This past weekend the Green Bay Packers and San Francisco 49ers locked in their spots to join the Atlanta Falcons and Denver Broncos for the most sought after tickets of this year's playoff games.
This year playoff ticket sales look to be especially strong for a number of teams including the Denver Broncos with Peyton Manning leading the team to their best record in years after taking over the job at the start of the season. The San Francisco 49ers and new starting quarterback Colin Kaepernick have the team back in the playoffs for only the second time in eleven years and fans have fueled a steady demand for tickets for the first playoff game on January 5th.
Along with putting out the NFL playoff tickets for sale Preferred Seating has made huge improvements in the playoff seating charts available at PreferredSeat.com. The new interactive seating charts make it easier for fans to choose where they want to sit by clicking on each section to see the ticket prices and in often with a view of the field from the seats as well.
Preferred Seating has been a leading provider of NFL playoff tickets since 1987. With their long time connections with football season ticket holders they have served as a middleman between the fans without season tickets and some of the most coveted football tickets in the stadium.