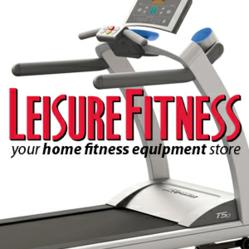 All the fitness equipment in booth 146 will be plugged in and ready to jump on and experience the best brands of treadmills, elliptical crosstrainers, and exercise bikes.
Philadelphia, PA (PRWEB) January 31, 2013
The Philadelphia Home Show, February 2nd – 10th 2013, includes vendors covering all facets of a home owners improvement wish list. Booth 146, the Leisure Fitness booth, is expected to be among the busiest of displays, as the convention center will be buzzing with new home owners and those looking to freshen up their existing homes with new technology, décor, and timeless necessities.
Leisure Fitness, the top provider of home and commercial fitness equipment in the northeast, is set to participate for its second year in a row and positioned to grab the interest of a wide variety of those attending the show. Leisure Fitness, Booth 146, will have a full selection of fitness equipment products for your home or office which will help to motivate and inspire individuals to make 2013 the year of a change to a healthier lifestyle.
The treadmill desk, among others, will be available for demonstrations and accessible to experience at any point throughout the day. The treadmill desk popularity started growing in the beginning of 2012 and has since spiked in the beginning of 2013 for those that work long hours in the office, or from their home.
For those attendees interested in a full body sparring workout, the Nexersys Pro (NXS-P) will be on hand with demo software enabled so you can get a quick couple minutes of sparring with a virtual trainer to test out your cardiovascular endurance and gauge your accuracy of strikes on the padded targets.
Booth 146 will also include the more traditional home fitness equipment; treadmills, ellipticals, exercise bikes, by top fitness equipment brands like Precor and Life Fitness. All the Leisure Fitness products on display will be plugged in and active to jump on and experience the feeling of a specialty fitness product, just as it is in all of their 25 local fitness equipment stores.
Leisure Fitness' newest category,family fitness and billiard gaming, may bring the most draw to booth 146 this year, rather than the fitness equipment. Leisure Fitness will offer show special pricing available to attendees of the Philly Home Show that stop by Booth 146, so if you are in the market for billiards and gaming for your home make sure to stop by. The Newark, DE store has a full selection of Brunswick; pool tables, shuffleboard, air hockey, foosball, table tennis, billiard furniture, and accessories.
About us: Leisure Fitness is a Specialty Fitness Equipment retailer with 25 locations from White Plains, NY to Richmond, VA. Leisure Fitness provides high-quality fitness equipment for your home, office, or fitness center. Fitness equipment includes treadmills, elliptical cross trainers, home gyms, rowing machines, free weights, and accessories. Gaming equipment includes pool tables, shuffleboard, air hockey, foosball, table tennis, furniture, and accessories.
For More Information, please go to http://www.LeisureFitness.com or call 1800-929-1859 to speak to an equipment specialist.