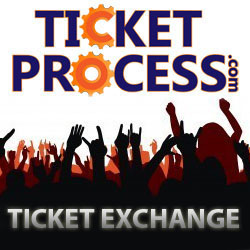 (PRWEB) November 17, 2012
Taylor Swift's Red album, has hovered at the top of the Billboard charts since its release nearly month ago. The 22-year-old has also decided to name her upcoming tour after her favorite color, and fans are sure to see her signature bright red lipstick once the starlet takes the stage. A bevy of cities will be visited over the better part of 2013, and the action gets started in Omaha on March 13th. Swift will stay in a number of major cities for a few nights, offering the fans more than one chance to see her.
The tour will visit St. Louis, Charlotte and Columbia, South Carolina in the month of March before a total of seven shows in April in southern hotspots such as Orlando, Atlanta and Tampa. The great state of Texas will host four shows during the second half of May in its four biggest cities, and the Red tour will finish the month with two consecutive shows on the 28th and 29th in Glendale, Arizona. Swift will spend much of June and July along the East Coast, so fans in Pennsylvania, Massachusetts or the southwestern parts of Canada should head to TicketProcess.com for a tremendous selection of Taylor Swift concert tickets.
Economists have surmised that Swift is generating more than $1 million for every live performance, and a simple math equation reveals that she will make well over $50 million over the course of the Red tour. Indeed, entertaining the masses with top-notch vocals and youthful exuberance has its payoffs. Not one to be miserly, Swift has shared her massive fortune with various philanthropic groups, even gaining the attention of First Lady Michelle Obama, who honored her with an award earlier this year.TicketProcess is not associated with any of the artists or venues listed.