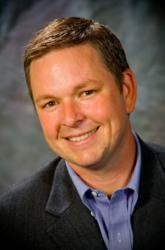 It's important newspapers and their media partners understand their options to take part in digital solutions while there's still opportunity
New Orleans, LA (PRWEB) February 12, 2013
Search Influence is proud to announce its first hometown appearance of 2013 with CEO Will Scott presenting an introduction and company overview as a prelude to the "Launching Digital Agency Services: What it can do for you – and your customers" session. As a leading provider of digital solutions for media companies, with their unique white label platform, Search Influence helps traditional media properties, like newspapers, create their own digital agencies without the high cost of building expertise and fulfillment team in-hous. With 50 full-time employees, more than 70 contract employees and 2 years on the Inc 500/5000 list, Search Influence is a clear authority on the transformation of media companies in the digital age.
"It's important newspapers and their media partners understand their options to take part in digital solutions while there's still opportunity" says Will Scott, co-founder of Search Influence, "I look forward to educating the attendees on easier ways to deploy digital solutions to their advertisers"
In addition to product & marketing education, Search Influence will help the attendees learn how to maximize their efficiency by outsourcing their digital solutions such as Search Engine Optimizations, Social Media Management, and Paid Search Advertising. Partnering with an expert provider with over a decade of experience can help agencies scale faster and offer high quality solutions.
"Many newspapers, digital agencies and media partners are hesitant to outsource because they think they think the margins aren't there," said CEO Will Scott. "They need to know that creating your own digital agency can be up to ten times more costly and time-consuming than outsourcing." The Search Influence team has worked with thousands of direct and reseller clients, increasing revenues for one partner by as much $1 million dollars in just a few months, growing revenue at 30% a month and reducing customer churn rates dramatically for white label clients taking advantage of the reseller program.
Through their partnership with Search Influence, the Local Media Association will be better positioned to help their member media companies survive and thrive in this new digital world.
About Search Influence:
Founded in 2006 by Angie and Will Scott, Search Influence is the leading provider of a white-label platform for you to sell SEO and Social Media to your advertisers. You can go to market with scalable, high-quality, online marketing today. Our partners include Newspapers, Publishers, Media Companies and other Digital Agencies.
You can offer online marketing solutions your advertisers need without the cost of building a digital agency. Serve your current customers in more channels, increase your customer base, and help them grow with our scalable solutions powered by experts.
To contact Search Influence, visit http://www.searchinfluence.com/ or contact the office at 8120 Oak Street, New Orleans, LA 70118 or (504) 208-3900.