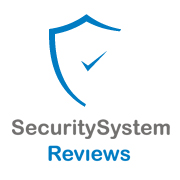 Wireless technology is great, but choosing a quality company and equipment manufacturer is so important. We really only recommend a few companies that excel in wireless security solutions.
Dallas, TX (PRWEB) November 23, 2012
Of the hundreds—perhaps even thousands—of home security system companies cramming the market, only a handful of them offer truly reliable service and a professional experience. Thankfully, SecuritySystemReviews.com has stepped into the largely unregulated field to provide consumers with the information they need to make an informed, confident decision about what security and alarm systems are the best fit for them.
As part of its comprehensive audit of home security systems, SecuritySystemReviews.com has published a series of reviews on the top wireless home security systems. The company's researchers spent several months collecting information, speaking with customers, and interviewing security company officials to determine which companies qualified as top home security system providers.
"After the review we've done, I feel like our team knows the decision makers at each of these security companies personally," said Tim Eveler, head of public relations for SecuritySystemReviews.com. "For every company we've included in our final set of top security system companies, I'm confident that the executives running them understand the importance of their products and services and hold that responsibility with the utmost seriousness."
SecuritySystemReviews.com's final rankings for best wireless security systems include several nationally known companies: FrontPoint Security (gold rating), Protect America (silver rating), and LifeShield Security (bronze rating).
While all of the top ranked companies stood out for their excellence in customer service, professional monitoring, and reliable security equipment, SecuritySystemReviews.com reviewers determined that FrontPoint Security eked out the competition for a gold rating. Certain individual considerations may not make FrontPoint Security the best choice for all security system customers, but the company ranked a solid first place among the wireless home security system reviews conducted by researchers.
FrontPoint Security's award-winning security system includes a high tech control panel, a free smartphone app for controlling the system, a 30-day risk free trial with 100% money back guarantee, and free fire, flood, freeze, smoke, carbon monoxide, and medical monitoring. Their control panel also comes with a 24-hour back up battery, and all equipment has a 2 year warranty. To learn more, please check out our full FrontPoint Security review.
Protect America's wireless system came in a strong second place in reviewers' rankings. The company offers competitively priced equipment and service with some of the lowest upfront costs (including some packages for free). Protect America gives its customers the option of cellular, broadband Internet, or traditional phone line monitoring. They also offer home automation and free iPhone, Android, and Blackberry mobile apps through which homeowners can arm and disarm their system, view a live video stream, manage home automation devices, and receive security system activity alerts.
LifeShield Security rounded out this year's top wireless home security system review in third place. The company offers some of the most affordable packages on the market and specializes in providing security for rental community customers. The company also offers a variety of online deals and free equipment when service plans are purchased online.
For more information about other wireless security system reviews, readers should visit SecuritySystemReviews.com.
About SecuritySystemReviews.com
SecuritySystemReviews.com is dedicated to providing security system customers with the most accurate, up-to-date home security system reviews possible about the wire variety of home security systems on the market. The company employs writers and investigators with significant expertise in the security system field to examine, report on, and review all of the top DIY, cellular, and wireless home security system products and services currently available.