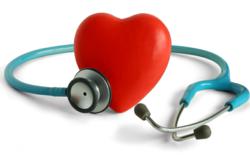 Chicago (PRWEB) April 18, 2013
Sertifi, an eSignature software company, will exhibit at the AHHC's 41st Annual Conference and Expo in Raleigh, N.C. on April 29-30 to relay the benefits of using electronic signatures within the home and hospice care industry and demo the cost-effective, paperless solution.
Sertifi is the leading on-demand platform for getting 485 plan of care agreements, certification forms, physician onboarding forms, ACA agreements, and other documents signed faster. Home and hospice care companies including Home Care Software Solutions and Highlands Home Health use Sertifi to send documents for review, approval and eSignature.
Benefits of using Sertifi's eSignature software within home and hospice care include:

Streamline business processes
Reduce costs associated with paper, printing, faxing, and shipping
Provide more time for patient care
Increase job satisfaction
Secure storage of signed agreements
Strengthen referral relationships
And many others
Jessica Hughey, marketing manager, will represent Sertifi at the AHHC event. Stop by booth #58 on the expo floor for a live demo of the eSignature solution. Sertifi will also conduct a raffle prize drawing of an iPod Nano. Visit the Sertifi booth and leave a business card as entry into the drawing. The winner will be selected on Tuesday, April 30.
For attendees and exhibitors interested in learning more about eSignatures before the event, Sertifi encourages you to create a free account to trial the eSignature tool. The complimentary account includes 5 eSignatures per month and signing up takes as little as five minutes!
About AHHC
Established in 1972, AHHC is one of the oldest and largest organizations of its kind in the nation. AHHC represents over 825 agencies serving patients in all 100 counties. North Carolina home care and hospice agencies employ 100,000 and provides in home care and/or hospice service to over 500,000 North Carolinians.
About Sertifi
Sertifi provides eSignature and other business solutions that speed the last mile in the sales process. Sertifi is the industry's most trusted Web service API, which enables integration into existing systems, or pre-built connectors into leading platforms such as Salesforce and Microsoft Dynamics CRM. Sertifi is trusted by leading companies including Cricket Communications, CareerBuilder, Washington Post, Tribune Company, and WildBlue.
Contact
If interested in Sertifi's electronic signature solution, please call 1.866.983.8877.