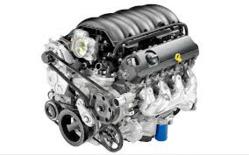 These motors are checked for mileage and exterior condition before shipped to buyers in the U.S.
Beaumont, Texas (PRWEB) May 13, 2013
General Motors has invested into its 1500 Silverado pickup series for more than 25 years for the United States market. Both the standard edition and Crew Cab versions have remained popular for drivers. The AutoProsUSA.com company is a preowned seller of engines online and has now added 2013 Silverado engines at discounted prices. These motors are checked for mileage and exterior condition before shipped to buyers in the U.S. The motors are OEM condition and ready for installation upon customer delivery. The prices now offered can be researched online at http://autoprosusa.com/used-2013-silverado-engines-for-sale.
The engine development put forth by GM for its Silverado 1500 series includes more than one engine type. The 4.3, 4.8 and 5.3 editions remain the most popular versions that are used in the 2013 series. Earlier versions have made used of different Vortec V6 and V8 motors to provide a range of horsepower options for drivers.
The motors that are included on the Auto Pros website are offered for introductory low pricing. These prices are expected to remain in effect through the remainder of this year to provide better Chevy engine resources for buyers.
Aside from the Chevrolet engine additions this year, other OEM parts have been included for online sale. Both automatic and manual transmissions are now included in the company inventory to expand the GM parts availability for all buyers. These parts are now represented in the company database and can be accessed using the new price quote and search tool.
This tool was added earlier this year and updated to include immediate price quotes. The quotes that are now provided when users search this system includes the lower than standard company pricing as well as prices from top retailers competing for engines sales.
One new addition to the company inventory added this month is the inclusion of parts warranties. The coverage that is now provided with each part sale is expected to provide more assurance in the company inventory. The coverage that is now offered is extended to the OEM, used and aftermarket parts inventory now provided online by this company. The toll-free order line established by this company this year remains in use at 1-888-230-1731 to help provide immediate customer assistance to buyers.
About AutoProsUSA.com
The AutoProsUSA.com company is a leading seller of auto parts on the Internet. This company created its searchable database online to help buyers of parts access new and hard to locate parts faster. The parts now carried in the company inventory or referred to other companies includes foreign and domestically produced parts ready for installation upon customer delivery. The AutoProsUSA.com offers warranty protection and other incentives to buyers using its resource to find auto parts for cars, pickup trucks and sport utility vehicles. The rapid shipments and additional incentives offered to buyers using this company are provided for no additional charge.