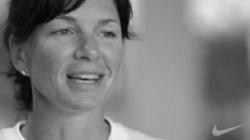 Any parent who watches this video will have a better understanding of the wonderful growth opportunity that sports camps provide.
San Rafael, CA (PRWEB) February 06, 2013
Sending one's child off to summer sports camp can be cause for concern for many parents. Sometimes it may even be the first trip away from home. Summer camps offer a great opportunity for families to give a supervised, positive, away-from-home learning experience. US Sports Camps is the nation's largest sports camp network, with more than 50,000 US and international campers during the summer season.
In the video, one of the parents interviewed shares her perspective about Nike Sports Camps. "For most children it is their first time away from home. There are camp councilors, small group discussions, lots of reassurance for the younger and sometimes older kids that haven't been away from home. Great food, great friends. It kind of forces our kids, especially our daughters, to come out of their shell."
Sports camps are offered typically in different camp types with varying length of stay depending on sport and age group. Some camps offer week long overnight programs, others offer day camps, extended day camps, or a combination of several camp types to suit the needs of parents. For instance, if a family lives near a camp venue, the child may stay at home and attend camp on a daily basis.
The typical full camp experience, however, involves a five to seven day trip. This includes lodging, meals, coaching, evening activities, and often is held at a prominent location like a college or university campus. This experience adds value for the camper who often receives their first glimpse into campus living -- a very exciting opportunity for them, and often a cause for concern for the parents as their child leaves the nest.
"We wanted to reach out and offer parents a video that lets them gain confidence in their decision to have their child attend sports camp. In this video, we interview parents of both boys and girls, spanning a number of popular sports programs," offers Steve Pence, President of US Sports Camps. "Any parent who watches this video will have a better understanding of the wonderful growth opportunity that sports camps provide."
US Sports Camps offers programs for a wide variety of athletic interests, including: Tennis, Golf, Volleyball, Basketball, Soccer, Field Hockey, Swim, Lacrosse, Softball, Running, Baseball, Football, and Water Polo. New for this summer 2013 season are camps in Rugby, Ultimate Frisbee, and Multi-Sport. US Sports Camps partners with top coaches from around the country to direct camps.
The new video, titled "Parents Perspective - Nike Sports Camps" may be viewed in high definition online at the US Sports Camps Youtube channel, or on their homepage at USSportsCamps.com.
About US Sports Camps
US Sports Camps (USSC), headquartered in San Rafael, California, is America's largest sports camp network and the licensed operator of Nike Sports Camps. The company has offered summer camps since 1975 with the same mission that defines it today: to shape a lifelong enjoyment of athletics through high quality sports education and skill enhancement.
Campers, parents, and coaches interested in the 2013 Nike Sports Camps can visit http://www.ussportscamps.com or call 1-800-645-3226.